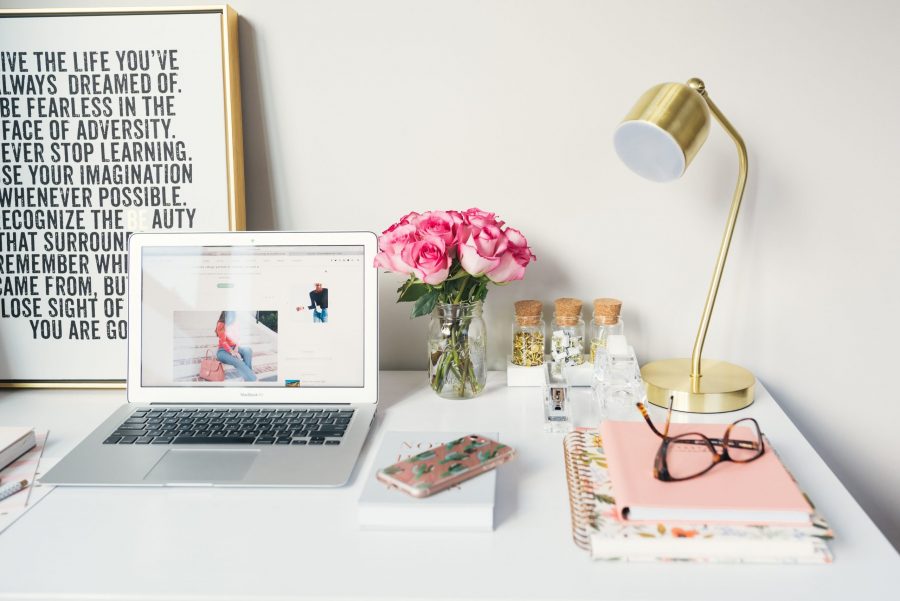 10 Amazon Finds That Will Level up Your Office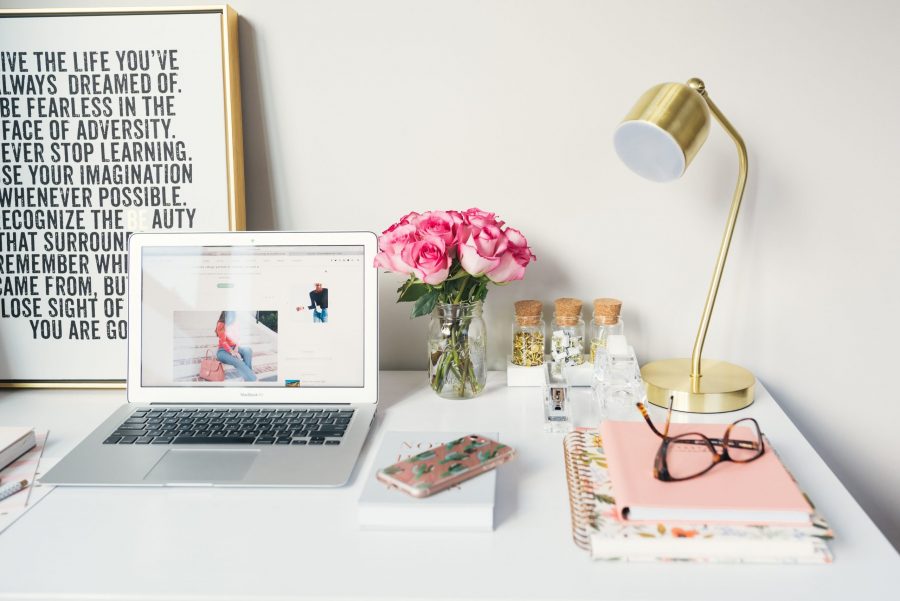 DISCLAIMER: This article contains affiliate links. As an Amazon Associate I earn from qualifying purchases.
Whether you're working from the corner of your living room or in a corporate cubicle, there are so many great ways that you can upgrade your space. With a few bits and bobs, you can find pieces for your office that are both convenient and give off that aesthetic vibe that you know your Insta friends will go crazy for.
Here are 10 Amazon finds that will level up your office.
If you've been working at home from your kitchen table or sofa, invest in a desk. This way you will have a dedicated spot to work from. This particular one is great because it's simple, affordable, and cute. Sometimes having a simple desk without too many added drawers and cubbies can help you stay organized and will force you to rid yourself of all the clutter.
Everything is Figureoutable Sign
If you're not familiar with Marie Forleo, she is an entrepreneur who has coined the phrase, "Everything is Figureoutable." Life is often challenging but having positive reminders like this in your workspace is a good way to stay focused and remember that even when we face challenges or problems, there is always a solution available to us.
Songmics Thick Executive Office Chair
If you have yet to find an office chair that is both cute and most importantly, comfortable, you're missing out, my friend. Since this is something that you use every single day, take the time and make the investment in a chair that won't hurt your back. With this one from Songmics, you can't help but feel like a GirlBoss.
Having at least one power strip in your office is a must! Plus, this one even has charging ports, allowing you to charge up all of your devices from one place, at the same time. This is great for those of us that have all the things like an iPad, MacBook Pro, iPhone, Kindle, etc. You know what I'm talking about.
If you're tired of always holding your phone or craning your neck to see the screen when it's on your desk, this is a game-changer. With a stand like this, your phone will always be at the ideal height for viewing whether you're FaceTiming your friends or even watching YouTube videos while you work on your side hustle. And, you can even charge it at the same time, win-win!
Gutyble Rosegold Office Supplies Set
If you've ever spent 30 minutes wandering around trying to find a stapler or tape, buy this right now and your future self will thank you. One of the best ways to stay productive is to make sure that you have everything that you need, in one space, before you start working. With this set, you'll have all those office supplies that we all use from time to time but always forget to pick up from the store.
If you feel like you can't be trusted to keep real plants alive, these are for you! While they're not live succulents, they are equally nice to look at and you won't even have to remember to take care of them. They are great to put on your desk, or if you have a bookshelf or windowsill in your office space, they would fit in right there too.
Of course, we can't talk about your office space, without finding something to spice up your wall space. A few pieces of wall art can be a good way to give you something beautiful to look at as you're working. Also, if you add in some inspirational messages you'll have a built-in pick me up on days or at times when you're just not feeling it and would rather be binging your favorite show on Netflix.
Now, remember that leveling up your office isn't just about looking aesthetically pleasing (although we love that too) it's also about creating a healthy space. While it might not be at the top of your wish list, an air purifier is a great way to keep pollen, dust, smoke, or other toxins out of your air. Believe me, I just invested in an air purifier this year and you'd be surprised what a difference it makes!
Non-Slip Desk Pad Table Protector
You'll love that this table protector comes in so many beautiful colors to fit your personal style or design taste. It's also anti-slip and is super easy to clean. If you've ever worried about ruining your desk with little coffee stains, you can keep your space in pristine condition and easily wipe it clean. Plus, it's large enough for your keyboard, coffee, mouse, and whatever else you might need!