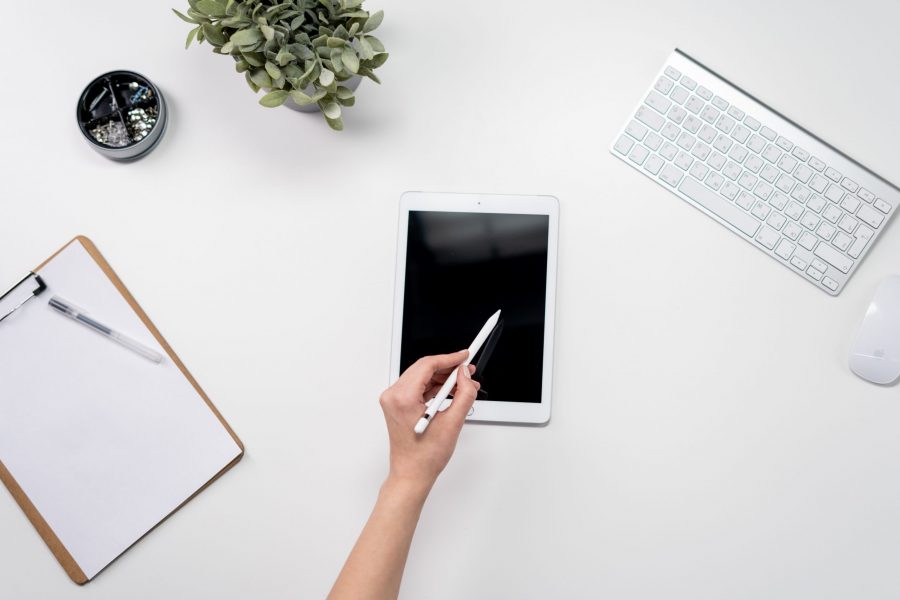 How to Make a Vision Board on Your iPad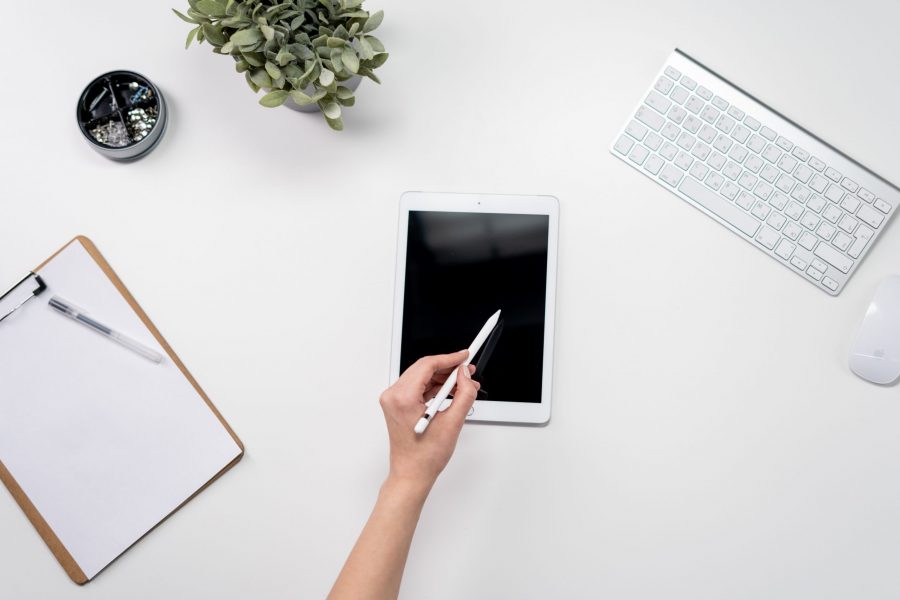 If you've ever wondered how to create a vision board, especially a digital one, my friend, we've got you covered! If you're new to this, a vision board is essentially a board with lots of inspiring images of your goals and dreams for your life. Most of us spend so much time in our own heads, and creating a vision board can be a helpful way to bring our dreams out of our minds and onto the digital page. Whether you let yourself realize it or not, we all have dreams and deserve to bring them into reality. Now, let's get into it!
How to make a vision board on your iPad.
Decide what you want your vision board to be about
The great thing about creating vision boards is that you can have as few or as many as you want. Maybe you want to just start with one vision board with all of your goals and dreams. Or, perhaps, you want your vision board to focus on a specific area of your life like career, fitness, travel, home or family, and relationships. Don't feel like you need to create a cookie-cutter version of what everyone else is doing. Instead, add your own creativity and make it your own.
Ask yourself, "what feeling do I want to evoke?"
Now, I know you're ready to just jump into it, but hear me out because this step is just as important, if not more so than everything else. Instead of just adding meaningless images of expensive cars, your dream home, and luxury handbags, really think about why you want the items on your vision board. Additionally, take it a step further and consider what feeling having that item will evoke in you. For instance, maybe a nice home will create a feeling of community and safety. Or, maybe you've been job hunting, and having a new job with a high salary will make you feel secure. There is no right or wrong answer, just be honest with yourself.
Use Pinterest to find and save photos
Now, we're on to the really exciting part! If you are new to creating vision boards then get comfortable, grab a steamy mug of tea, and download the Pinterest app on your iPad. Use the search bar to type in any images you want to include on your board. It's easiest if you just find all of the images you want and download them before actually adding them to your board.
Add all of your images to your vision board and rearrange them as necessary
This step is where the digital part of creating a digital vision board comes in. If you want to have your vision board as your home screen on your iPad or iPhone or on your computer, you can use a template in Canva. If you haven't used Canva before it's basically a design website that let's normal people create stunning graphics with easy-to-use templates and tools. You can also use vision board templates found in many of the flourish digital planners like the weekly dashboard, yearly digital planner, or the health and wellness digital planner.
Using your flourish planner manifest boards
If you already have a vision board template with one of your flourish planners, go to your manifest board template. Next, you'll find all of the photos that you downloaded in the top right corner. Then, click on each image and it will be automatically added to your board. The final step is to re-size and arrange the images however you want them. Don't worry about making things look perfect, the pictures and the dreams and goals associated with them are what are most important.
Create new boards or update your existing ones as needed
We're always changing and evolving, so don't feel like you just need to create one vision board and keep it forever. Hopefully, as you achieve the images on your board or as your goals change, you can keep updating your current boards or create new ones entirely. If something is no longer working for you, no worries, just take it off your board and add something else.
If you're used to paper vision boards with images cut out of magazines then you'll love creating a vision board online because you can access thousands of photos at the drop of a hat. Plus, with it easily accessible on your iPad and iPhone, you can keep it with you all of the time for extra inspiration and motivation.
Lastly, if you enjoyed this post, you'll love this video on creating a DIY vision board wallpaper!