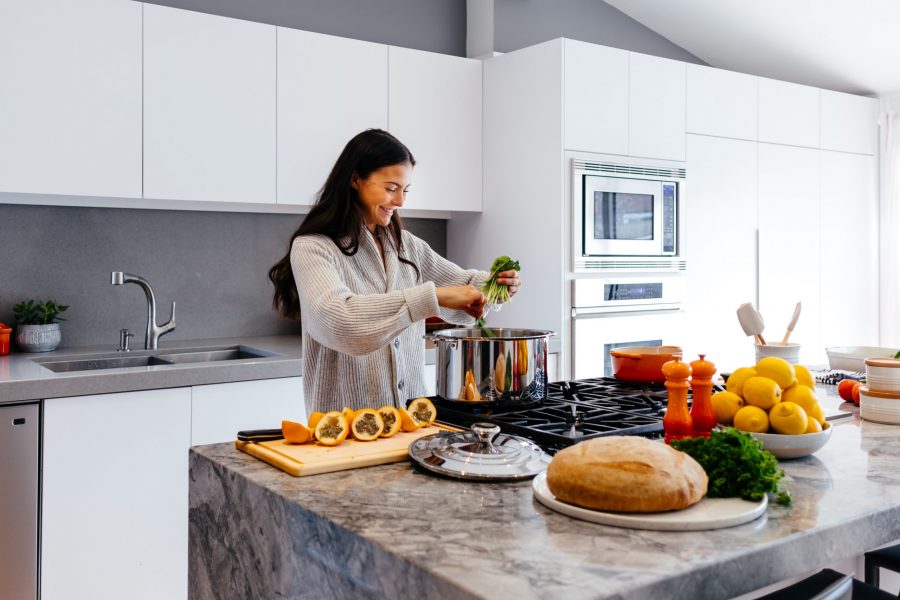 How to Plan a Healthy Week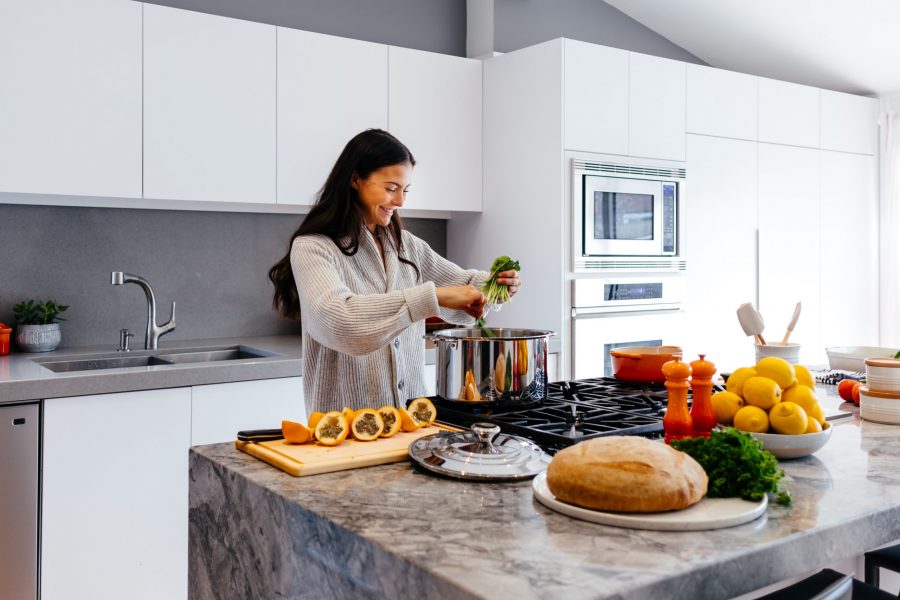 For most of us, planning a healthy week isn't always easy. Especially when it seems like there is so much going on both personally and in the world. Fortunately, life never needs to be all or nothing. You can continue to better yourself and take care of yourself mentally and physically while also being mindful of national and world issues. So, let's have some fun and jump right in.
And, if you're more of a visual person and would like a few bonus tips, make sure to check out this post in video form!
How to plan a healthy week.
Make a Plan at the Start of the Week
Whether it's on Sunday morning, evening, or Monday morning, try to find a consistent time to plan your week and stick to that time. If planning is a struggle for you, think of ways you can jazz it up and make it more fun by listening to some relaxing music and sipping on a cup of coffee. Anything you can think of to motivate yourself to sit down and do it is great!
Use a Planner You Love
You might be wondering how to plan for the week and know that having a planner and a system that you love will make planning so much easier. Whether you're a planning newbie or have been planning for years, the Flourish Health & Wellness Planner is amazing because you can plan so many areas like meal planning, workouts, goal setting, habit tracking, and even weekly and monthly planning. Using a planner is a good way to give yourself structure so that you spend less time thinking about your goals and plans, and more time taking action. If you're new to digital planning, using a digital planner on the iPad is so convenient as you can take it wherever your go.
Create a Master to Do List
If you have a hard time keeping track of everything you need to do, then a master to-do list will be a lifesaver for you. A master to-do list is a place you can store everything that you need to do, whether it's for work, your personal life, side hustle, or anything else that you have going on. Whenever you're feeling overwhelmed it's a good idea to get out your master to-do list and just do a quick brain dump where you write down every little task or project that needs to get done. It's such a great stress reliever to get thoughts out of your mind and onto paper or your iPad.
Transfer Tasks to Weekly or Monthly Lists
Now that you have a master to-do list, you can transfer individual tasks to your weekly or monthly lists to have your list of weekly planning ideas. Make sure to keep your weekly list realistic. If you try to do too much, you might end up overwhelmed, and not wanting to do anything at all.
Set Your Intention With a Daily or Weekly Focus
Setting a daily or weekly focus for yourself can be a good way to implement those little habits or things that we want to do more of but never follow through with. For example, a daily focus might be to drink more water or meditate. By writing this in your Flourish Planner, you'll have that regular reminder throughout the day whenever you glance at your planner. Remember that using a planner to stay organized will ease your mind and will make it easy to follow through.
Write Your Top Priorities
Planning your top priorities is another way to stay on top of your tasks and make sure that your most important work gets done. When you're doing your weekly planning, or at the start of each day, write down your 3 most important tasks. Even if you have a to-do list with 50 items, make it your priority to get your most important tasks done first.
Schedule Workouts and Meals
When you're thinking about how to plan a healthy week, workouts and meals are important components. While it might seem really basic, not planning your workouts and meals ahead of time, can lead to unnecessary stress. Plus, when you have a plan, it's more likely that you'll follow through. We all know that if we wait until we finish the workday to plan dinner, we'll probably end up ordering takeout. But, when you have a fully stocked fridge and maybe even meal prepped ahead of time, you'll make your after-work hours easy and relaxing.
Get Ready for the Day
If you're working from home, it's so important to spend a few minutes getting ready for the day. This could be as easy as, brushing your hair, doing your skincare routine, and a 5-minute makeup routine. Also, if you're used to wearing sweats or pajamas on most days, see if you can take 10 minutes on the weekend to plan out a few simple outfits or "uniforms" like jeans and your favorite top, a simple dress, or even a cardigan or cozy sweater. You'll be amazed that with a few minutes of effort you'll look and feel amazing.