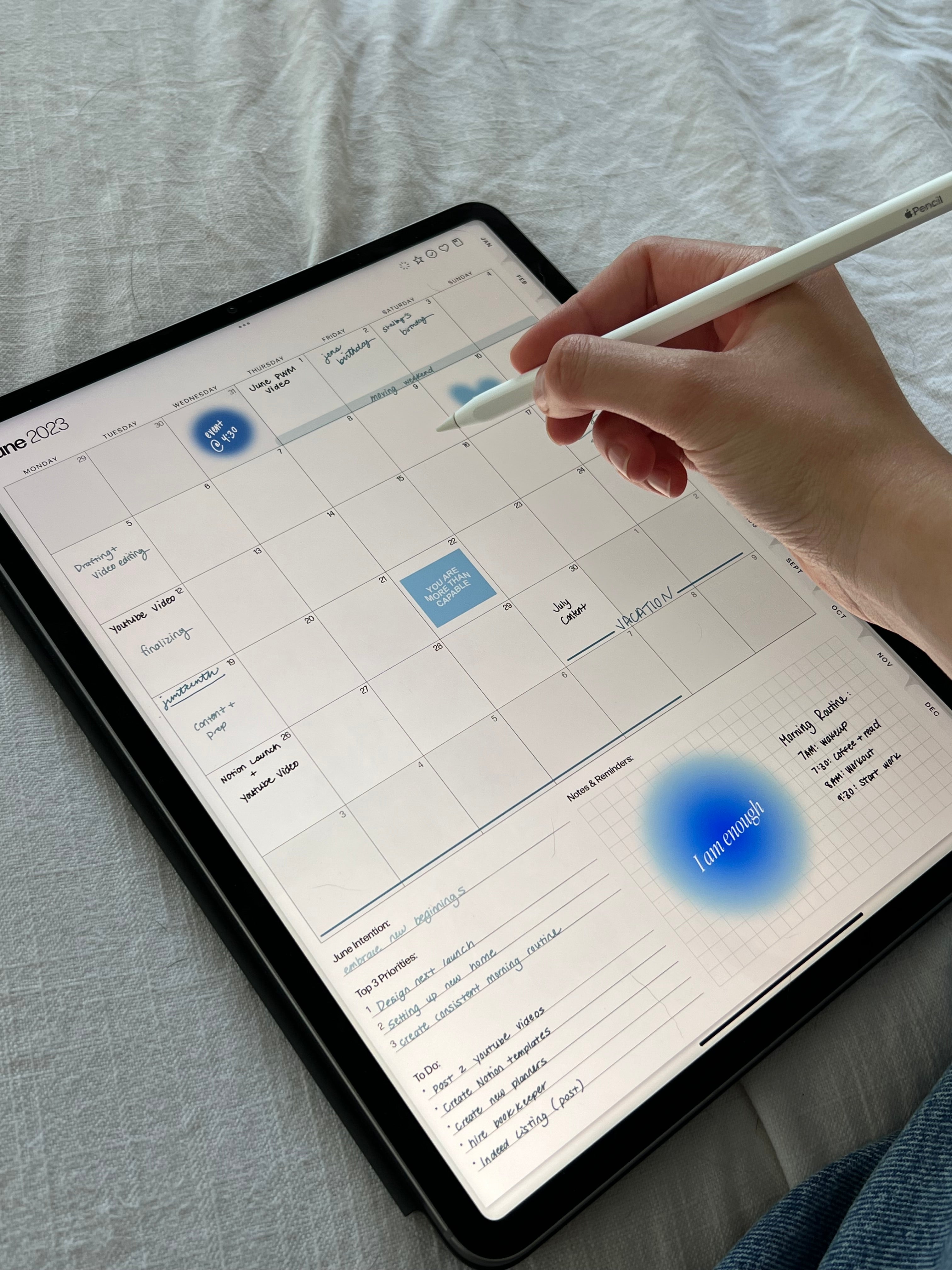 July Plan With Me 2022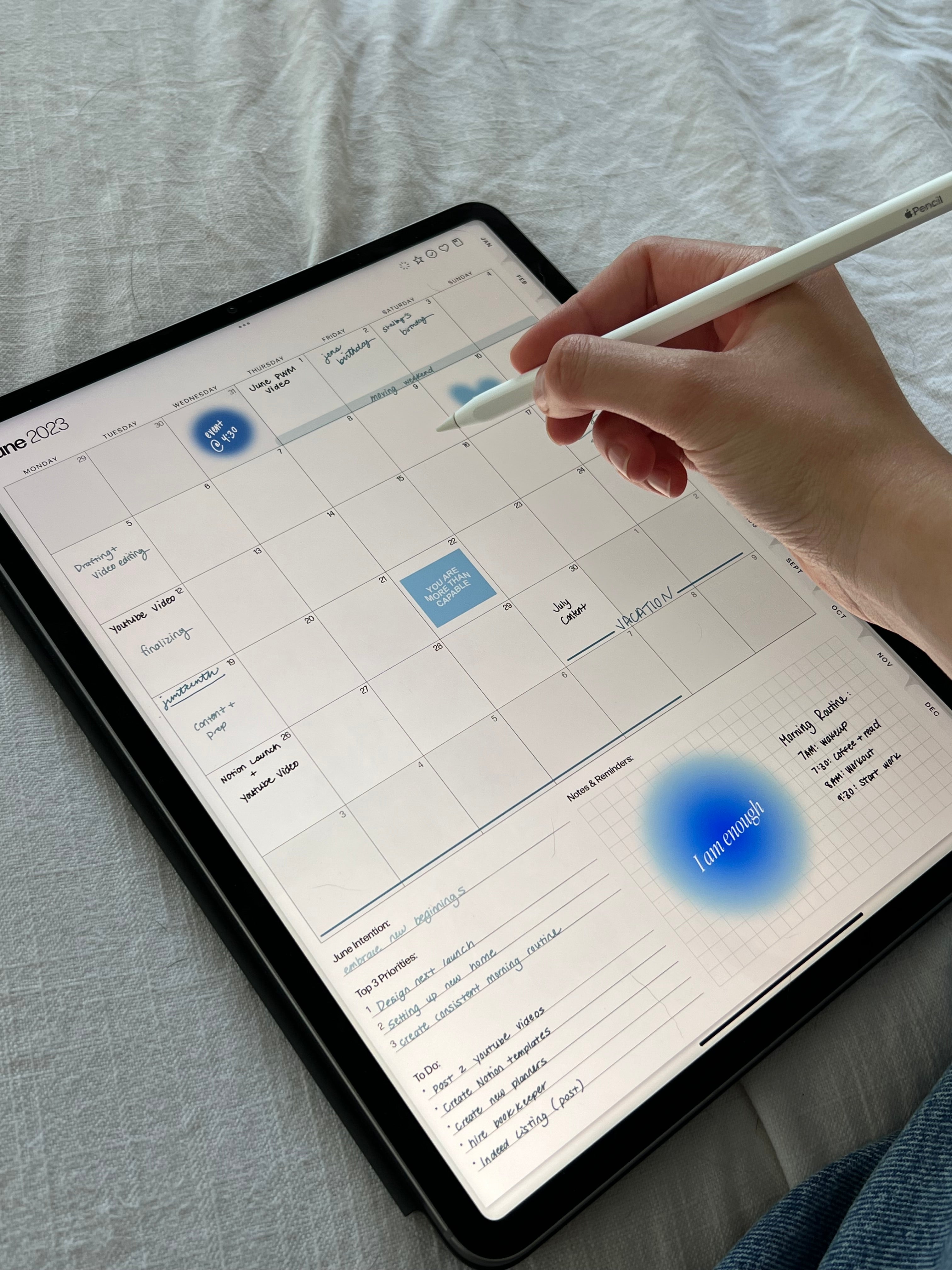 I don't know about you, but it feels like this summer is just flying by! For many of us, summer often feels like a whirlwind with summer vacations and lots of activities. And while that is great, it's also nice to take time to really reflect on the previous month and make goals and plans for the month ahead. To start, you can take a look at our end-of-the-month journal prompts. 
Consider these two questions.
How did the month of June feel? Why?
What do I need more and less of in July?
Whether June was a great month or a not-so-great one for you, don't be in such a hurry to move on to July that you miss out on the important reflections from the month behind.
Also, if you're a visual person, you might enjoy watching the video that accompanies this post so you can follow along with the video as you're reading.
https://www.youtube.com/watch?v=ejv5v9U4dNo
Books I've Been Loving in June
The Subtle Art of Not Giving a Fuck by Mark Manson
The Untethered Soul by Michael Singer
The Psychology of Money by Morgan House
Also, if you want to hear even more about what books I'm reading, make sure to check out my TikTok.
Now, let's jump into planning for July!
July 2022 Planning
First off, if you feel like you're behind or can never stick to your goals, don't fret, it's never too late! For most of us, to really follow through with planning and goals, we need the right system. The 2022 Undated Digital Planner is a great all-around planner for goal setting, tracking, and planning.
Set a monthly intention: For example, this could be something like, 'Have a daily mindfulness practice.' While this could look different for each person, some simple ways to implement mindfulness might be meditating, walking, or journaling (or all 3) if you're feeling especially motivated.
Set goals: For those of you who love a behind-the-scenes peek, you'll be excited to know that one of our goals for the month of July here at Flourish Planner is to launch new products!
Here are a few other goals for this month.
Meditate daily: Another big goal for this month is to meditate daily. What about you? Have you tried meditation and if so, do you typically do it first thing in the morning, in the afternoon, or in the evening? There's no right or wrong in doing it. Instead, it's all about finding what works for you.
Summer activities (summer bucket list): If you haven't already, try creating your own summer bucket list and think of some fun activities that you might want to try out. This could be swimming, going to the beach, playing tennis, going on a picnic, etc.
Next, you'll want to look over your monthly calendar spread and write down any important holidays (like the 4th of July if you're in the US) or other events or birthdays for friends and family.
July Vision Board
Of course, it wouldn't be a monthly plan with me without a vision board for the month.
Think about what you want the month of July to look like. How do you want to feel and what do you hope to do? Here are a few ideas to get you started!
Getting outside
Eating fresh, delicious foods
Plenty of work/life balance
Once you have an idea of how you want to show up and what you're looking to create, go on Pinterest and find images and visuals that align with those intentions that you've created.
We hope you're having an amazing summer! Wherever you're starting from this month, remember that you're not behind, you're exactly where you should be. And with a little intention and the right goals, you can keep building the life you crave. It's a new month and a new opportunity to flourish. So what are you waiting for?