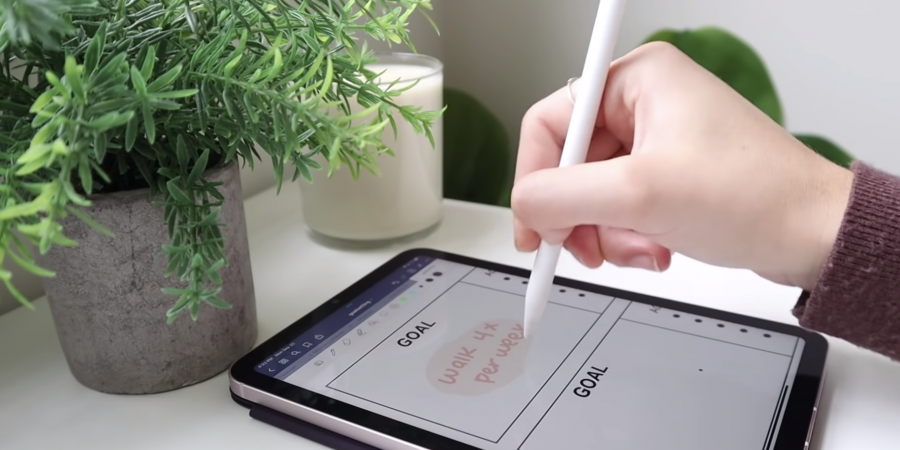 Which iPad Should You Buy?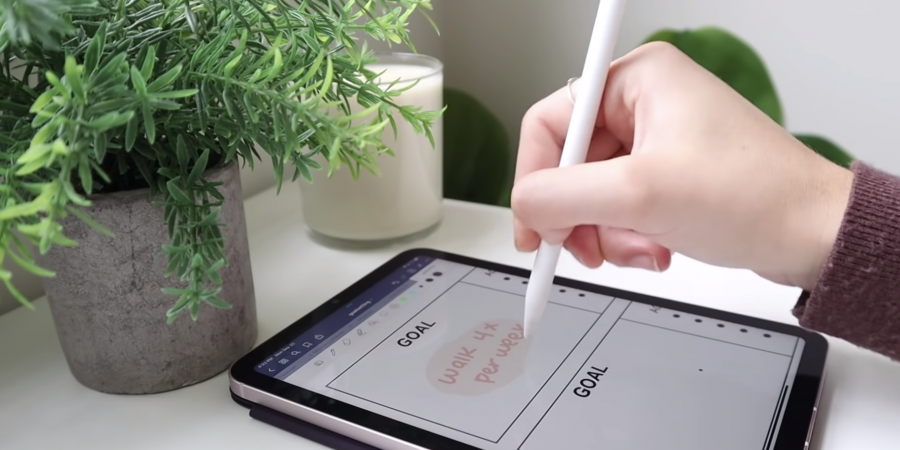 DISCLAIMER: This article contains affiliate links. As an Amazon Associate I earn from qualifying purchases.
Buying a new tech product like an iPad is super exciting, but might also leave you feeling stressed and not wanting to make the wrong decision. You're probably thinking, "What iPad is right for me? Whether you're looking to upgrade the iPad that you have now or looking to buy your first one (so exciting) we'll break things down for you. This way, you can have all the information you need to make the decision that's best for you.
To kick things off, let's talk a little about the iPad Mini which we are literally drooling over. You'll find that it's the same as the iPad Air but just in a smaller size and runs iOS 15. A few other features are that it supports the Apple Pencil 2 and comes in new colors! You'll also love the better battery life, and upgraded speakers and camera. Plus, if you're wondering where the touch id is, it's located at the top.
The iPad Mini is great because it's easy to take on the go and will be perfect for those of you that primarily do notetaking and planning on your iPad. You'll find that it's just like having a notebook with you! And, if you've used an iPad before, writing with it is similar to other iPads.
Now, if we have to name one con, which is hard, you'll see that the full toolbar doesn't appear if you're using GoodNotes. Because of this, you might need to zoom in a little because of the small size of the iPad Mini.
But, overall, this is 100% an iPad we'd recommend. From watching YouTube videos or Netflix to taking pictures or planning out your week, you won't be able to get enough of this amazing device.
Price: $499
Size: 8.3 inches
Now, let's move on and talk about the New iPad or 9th Generation which is essentially the Classic iPad. Similar to the Mini, you'll find some upgrades like better display, better camera, and overall it's much faster. You'll also notice a new center stage feature.
The New iPad is compatible with the new smart keyboard which means that it will magnetically connect with your iPad and automatically pair with it. This one also has the classic home button that you're probably used to if you already have an iPad.
If you're an Apple pencil user, you'll find that this iPad is compatible with the First Gen Apple pencil which means that you'll need to charge it through the charging port. If you want something a little larger than the Mini, this one is a great size and has a front wide camera that will move with you.
Overall, it's a great option for planning, note-taking, drawing, or using other creative apps.
Price: $329
Size: 10.2 inches
Size Comparison to Other iPads
If you're wondering how these two iPads compare in size to previous ones, the iPad Pro is 12.9 inches, the iPad Air is 10.9 inches and the iPad is 10.2 inches.
Overall Thoughts
Now, you definitely can't go wrong with either of these, as they are both incredible devices that you're sure to love. One thought is that if you're a graphic designer or do lots of creative work on your iPad you might opt for the New iPad. Other than that, we have to say that the iPad Mini definitely takes the cake here. If we had to choose, we'd go with the Mini.
Now, we know that choosing an iPad is hard and hope that you now feel more confident about what iPad to buy. If you're more of a visual learner and like seeing things in person, make sure to check out this post in video form to see the iPads in use and for more size comparisons.
And remember, any iPad is great, so whatever you decide, you can't go wrong!