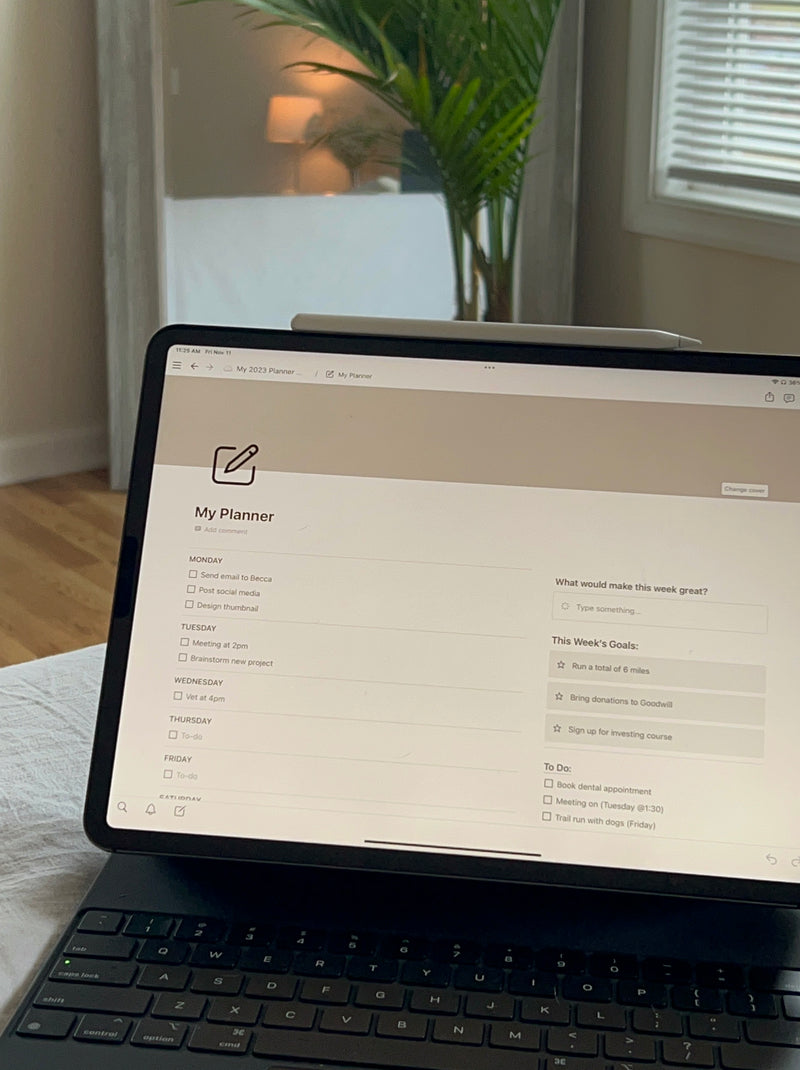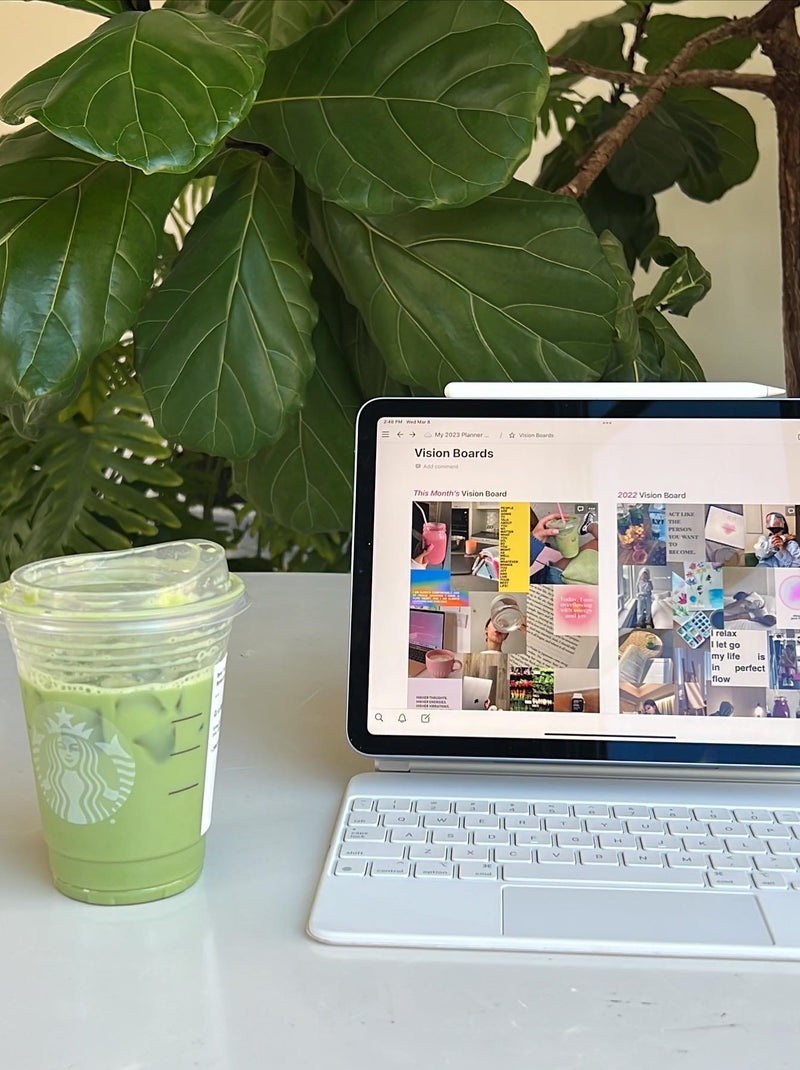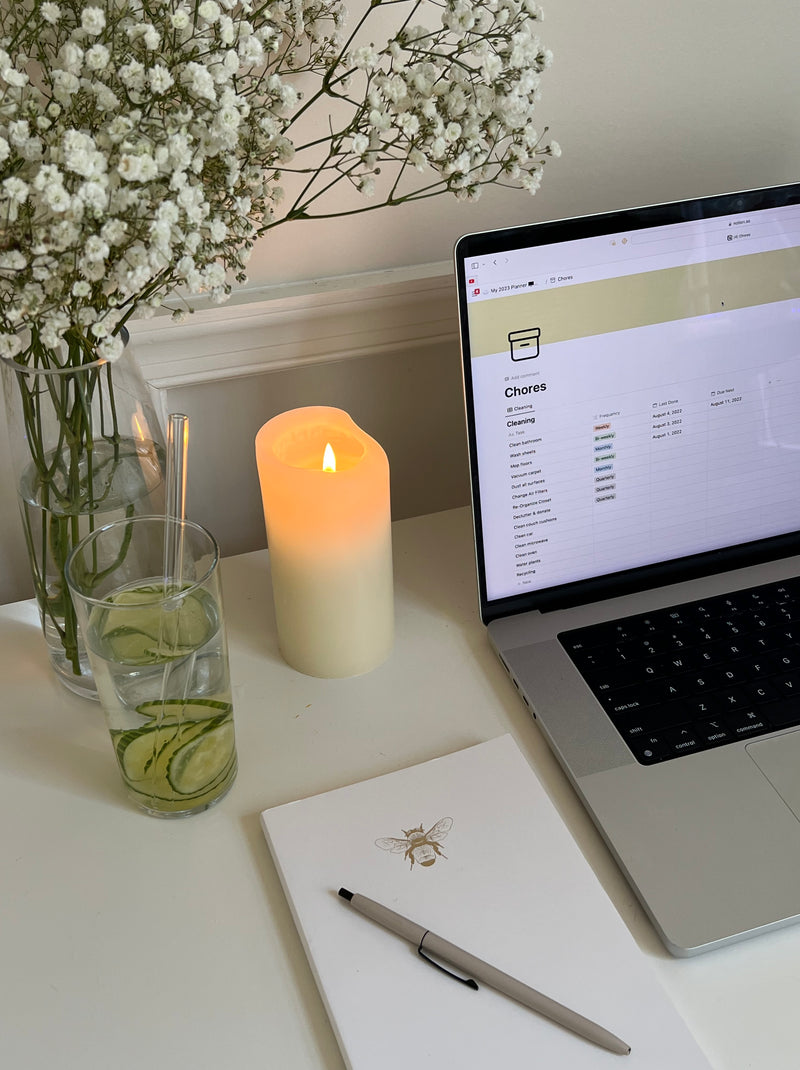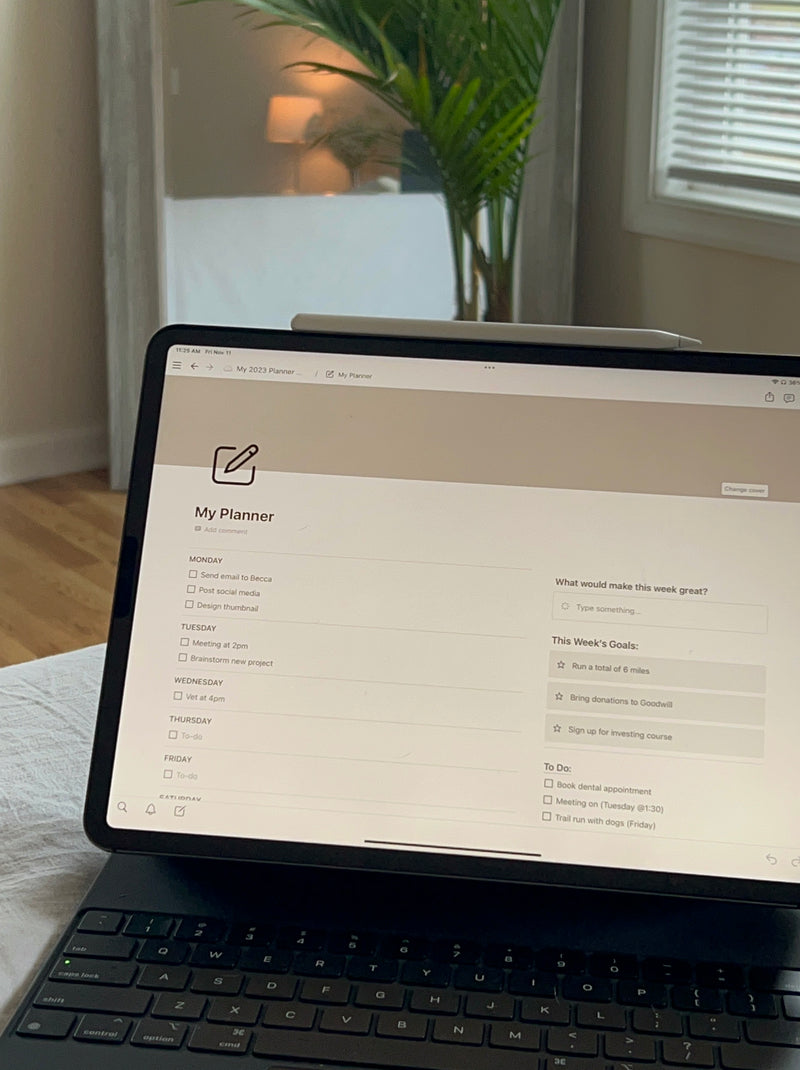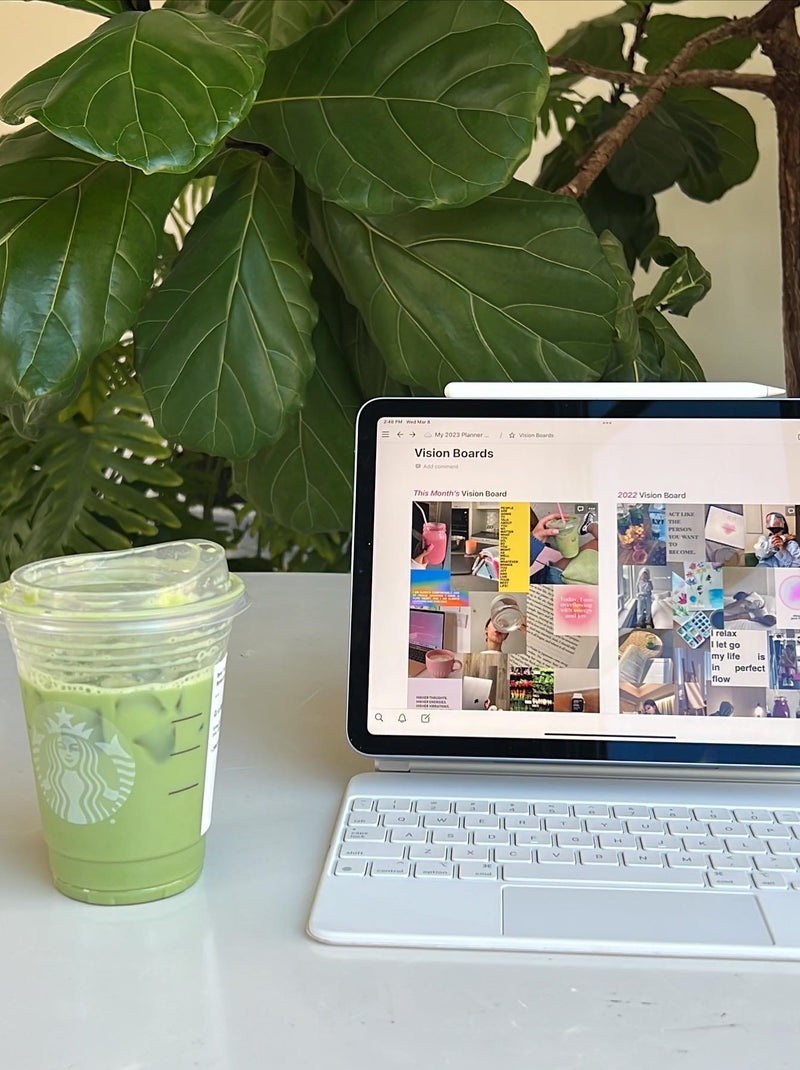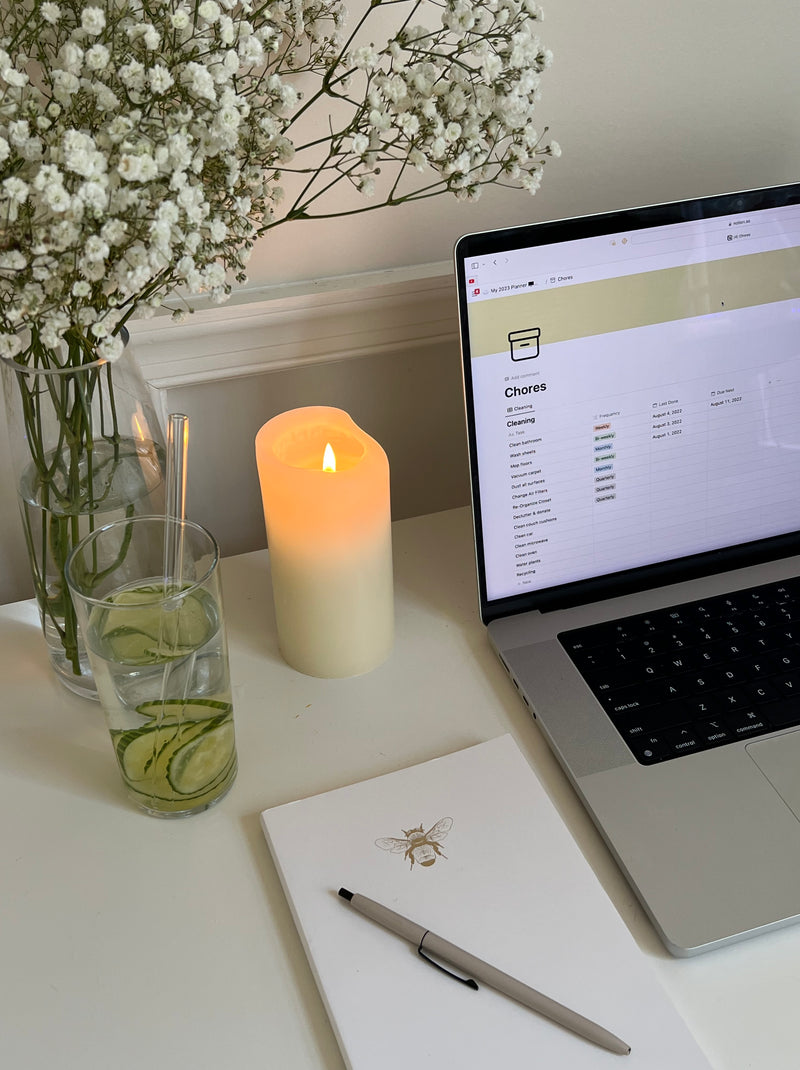 Your year, thoughtfully arranged. Think of this planner as a way to unwind through the details. Big picture? Set your goals and map your vision. Week by week? Plan your meals and workouts, then watch life bloom as you track your routines and moods.
What's Included
- Monthly, weekly, and daily planner pages
- Goal setting
- Vision boards
- Routine planner
- Habit tracker
- Self-care lists
- Journal
- Book tracker
- Chore tracker
Tips For Use
The all-in-one planner, done your way.
It's sorta like your brain's spot to download, decompress, and feel inspired—across ALL areas of life.
Purchase Notes
**This is a digital download**, but you are always welcome to print it out and create a tangible copy to write in. Use and flourish, your way.
Files Included
- 1 Notion template
- 1 welcome guide with instructions
F.A.Q.
Q: Do I need an iPad to use your planner?

A: For this planner, an iPad, computer or smart phone works great. Notion works for both Apple and Android phones.

Q: This is my first time using a Notion planner. How can I use your planner?

A: Okay, Notion is amazing and we think you'll love it! Here's the flow:

- Create a Notion account.
- Add our template in after purchase.
- That's it! It's really too easy.

Q: What's the upside of a digital planner? I *really* love putting pen to paper.

A: While nothing can replace the way a good pen glides across a fresh piece of paper, people love our planners because they're zero waste, designed to be reused, and it's easy to switch between sooo many aspects of planning, updating as you go.

Q: What's your refund policy?

A: Because this is a digital file with instant access after purchase, we do not offer refunds. If you have questions before purchasing, we'd love to chat via email. Drop us a note!

Q: Can I share this with a friend?

A: This purchase is only for your use. All of our products are not intended for sharing with others or resale, in any shape or form.