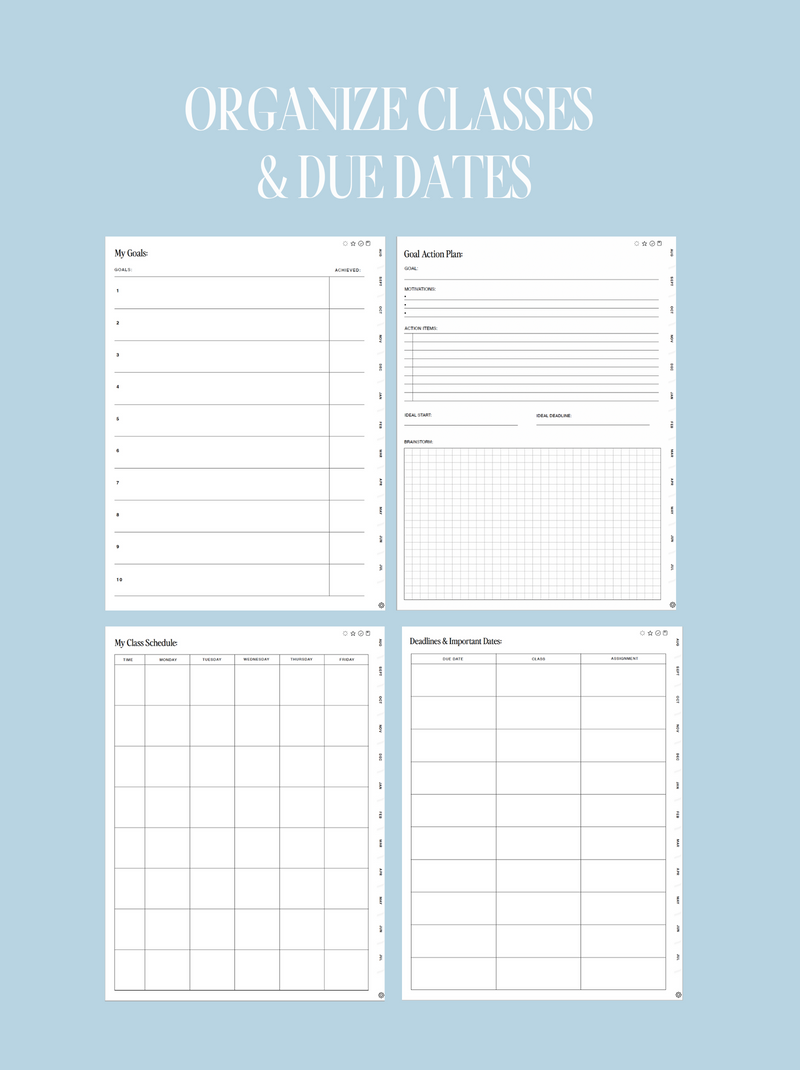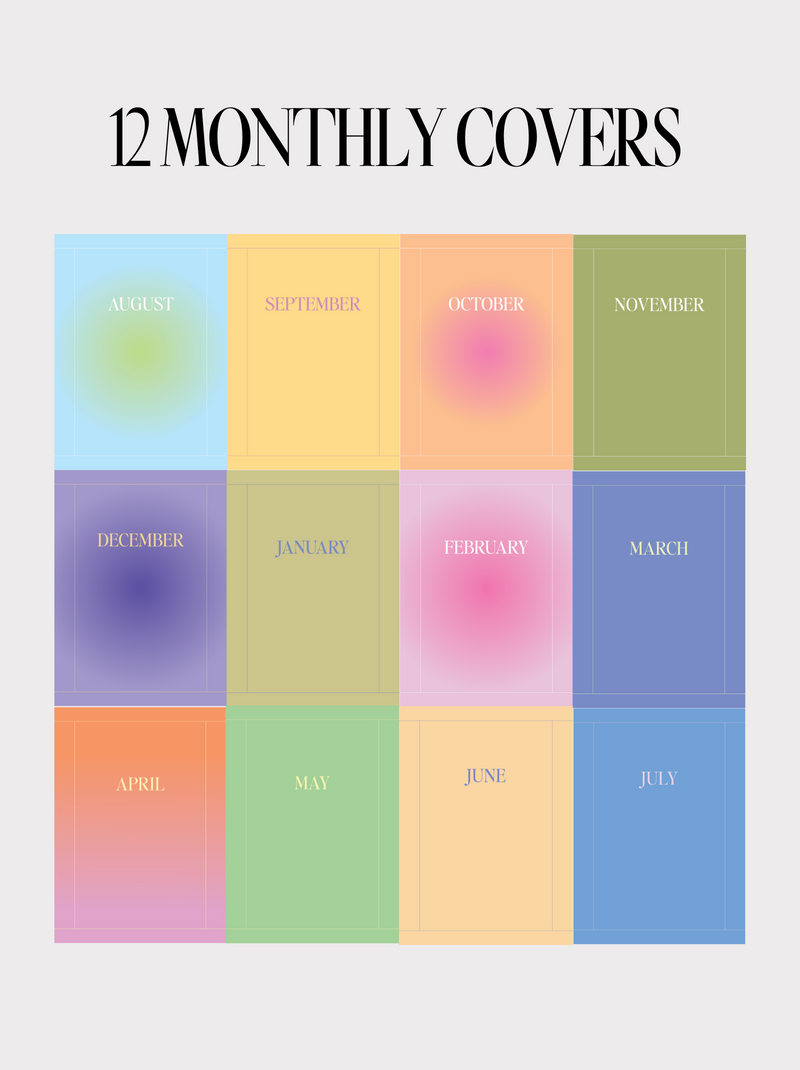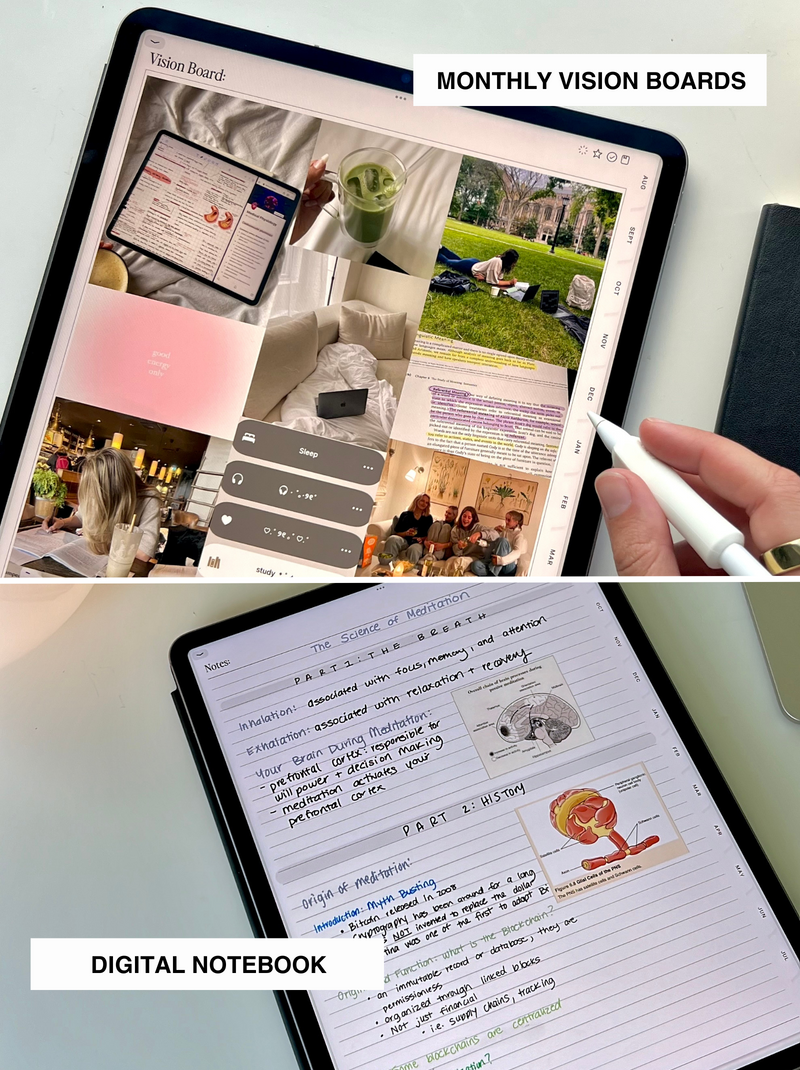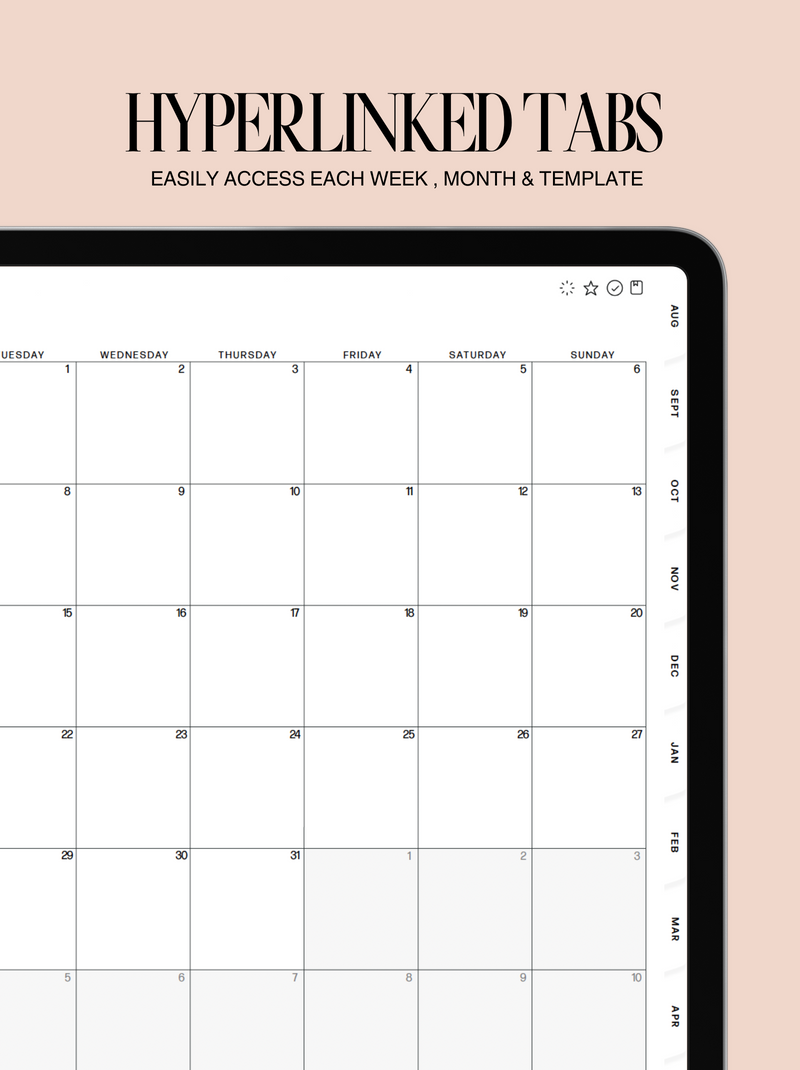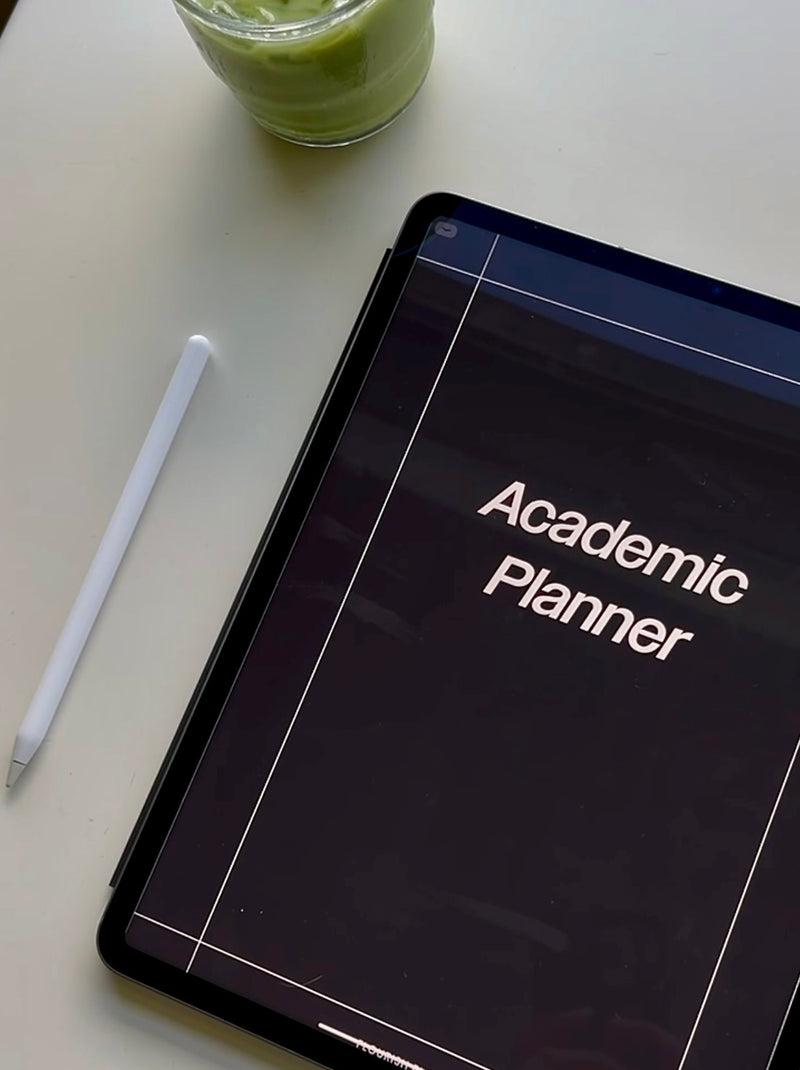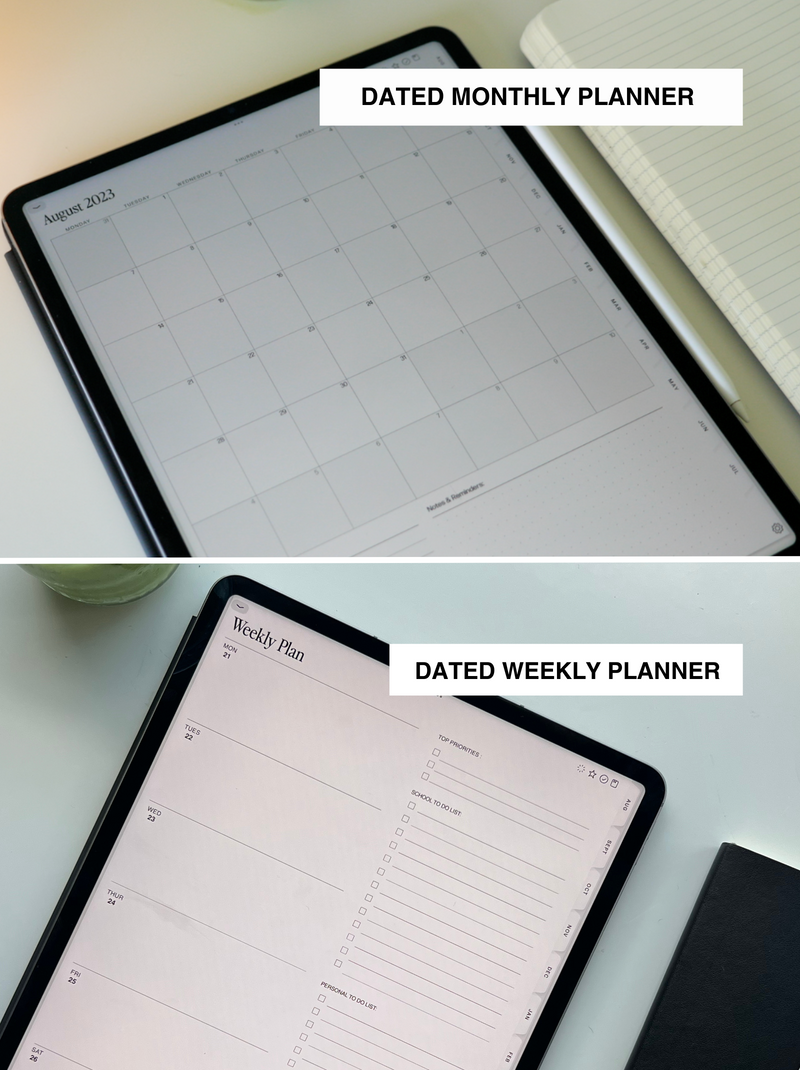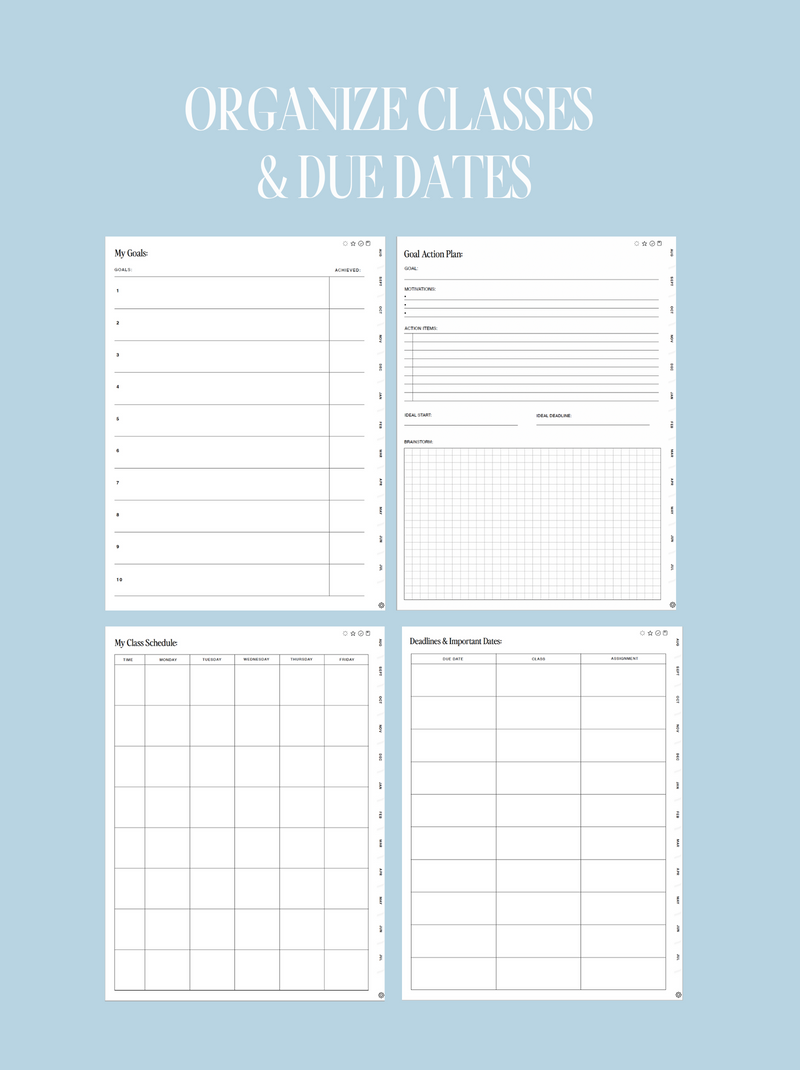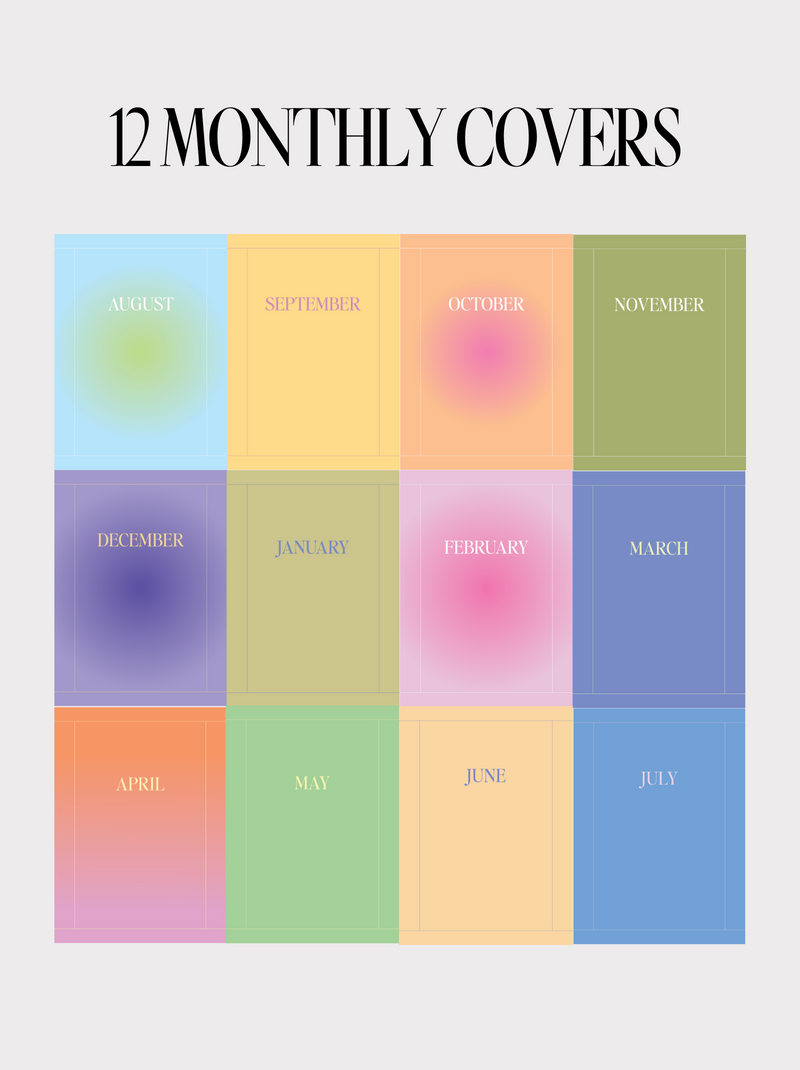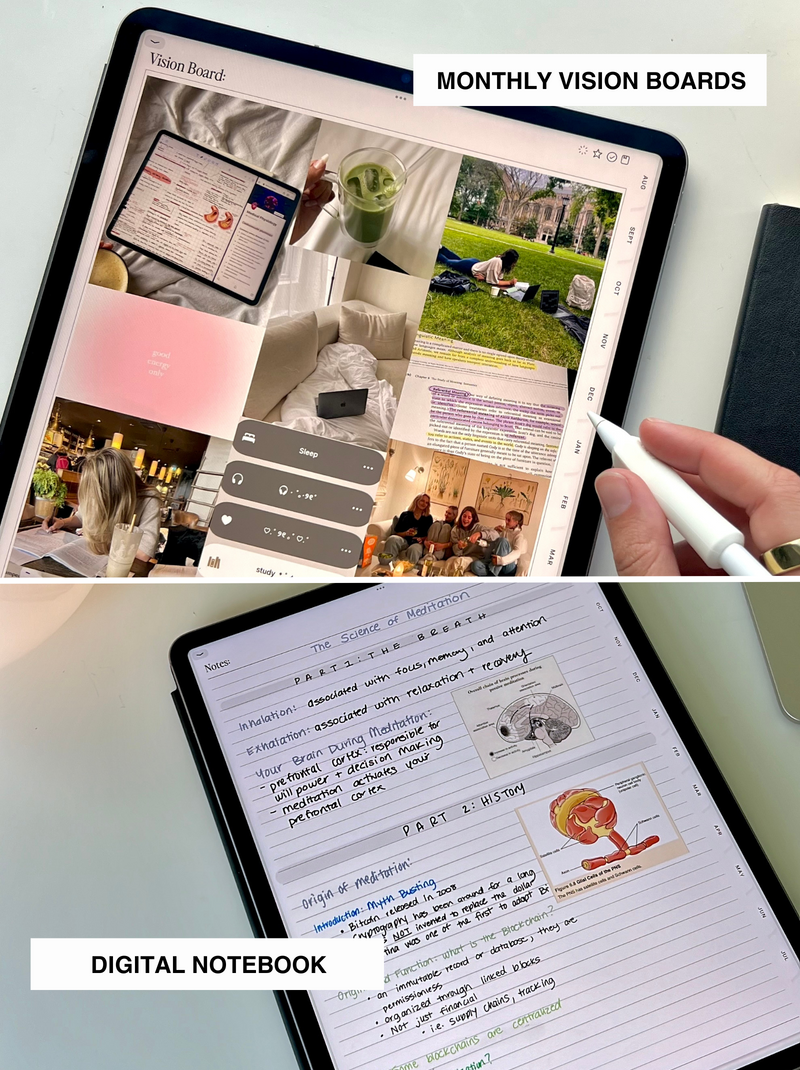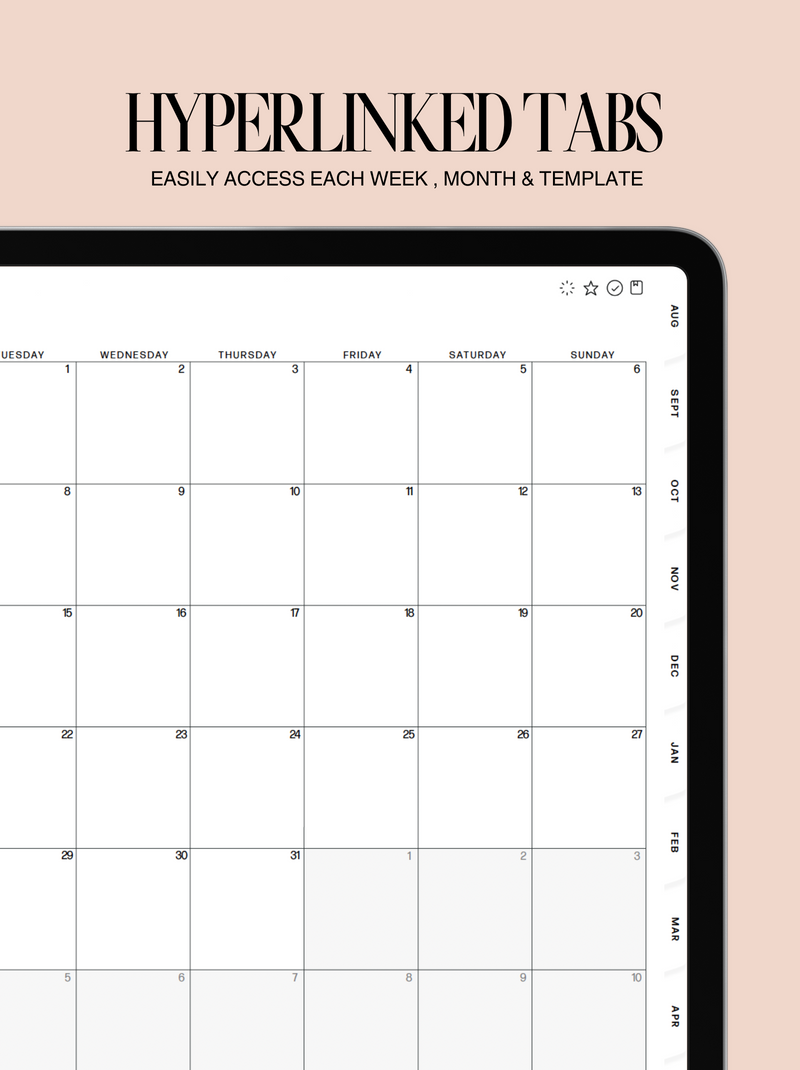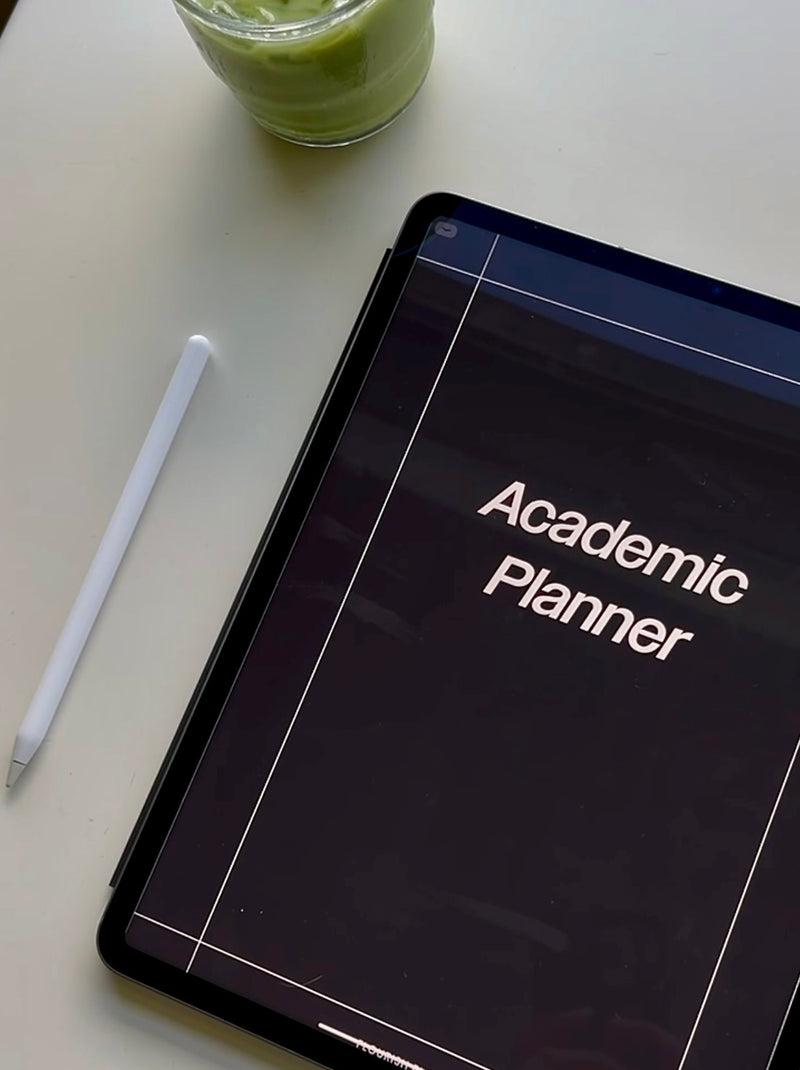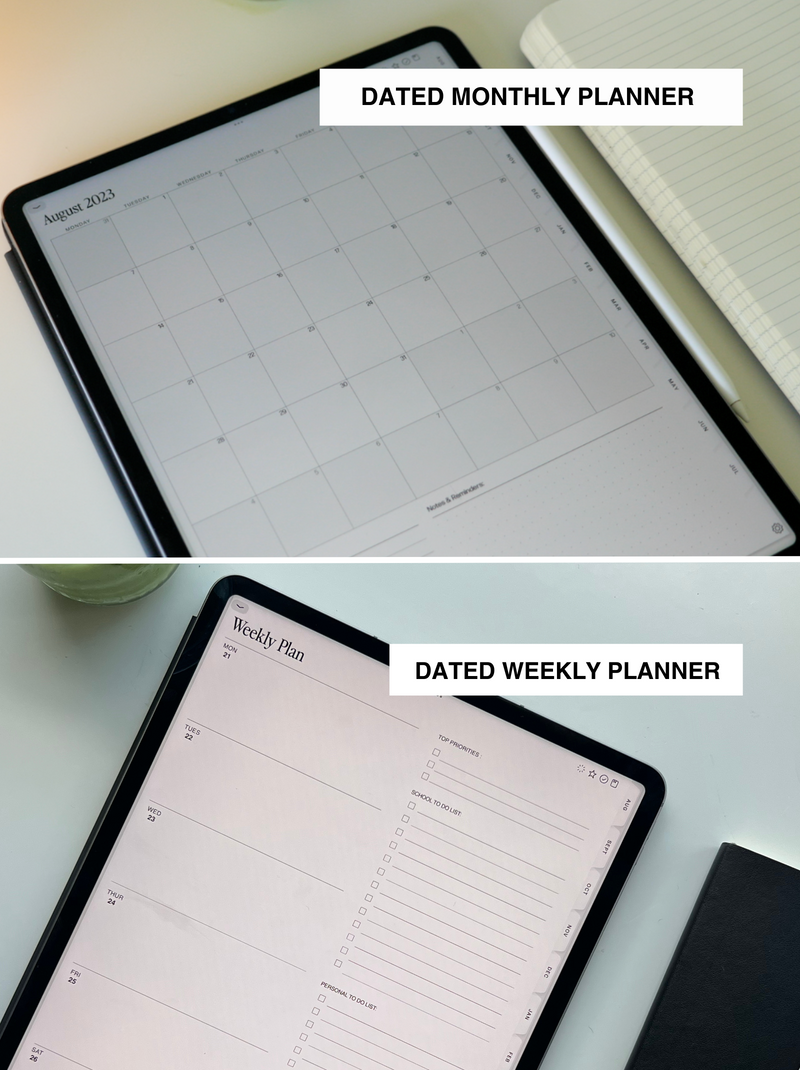 Organize your school year with mindfulness. The Academic Planner, designed exclusively for students, seamlessly integrates technology and organization to enhance your learning experience. Stay on top of classes, assignments, and exams effortlessly. Academic Planner empowers you to manage your time effectively, boost productivity, and achieve your academic goals with ease. 
What's Included
- 12 Calendars (Aug 2023-July 2024)
- 3 Cover Pages
- Dated monthly and weekly planner pages (Monday start)
- Hyperlinks to all weeks, months, and templates
- Goal Setting Templates 
- Vision Boards
- Class Schedule
- Project Date Tracker
- Notes
Purchase Notes
**This is a digital download**, but you are always welcome to print it out and create a tangible copy to write in. Use and flourish, your way.

To use this planner on your device, we recommend using an app like Goodnotes, Notability, or similar product. We always recommend doing some research to find the app best for your needs and budget.
Files Included
- 1 PDF digital planner
- 1 welcome guide with instructions
F.A.Q. 
Q: Do I need an iPad to use your planner?
A: While most of our users enjoy our planner on their iPad and write in it using an Apple Pencil, that's not the only way to do it. Prefer a pen on paper? Simply print our planners out and you're good to go.
Q: This is my first time using a digital planner. How can I get your planner on my iPad?
A: Ahhh, welcome to the world of simplicity! Trust us when we say you're gonna love it. Here's the flow:
- To use, simply download our planner file (it's a PDF!) on your iPad after purchasing. You can also airdrop our planner file from another device, for example, if you purchased the file on your computer.
- Add our planner file into an app of your choosing. (We love Goodnotes and Notability.)
- Use your Apple Pencil to write on our planner within the app of your choosing.
Q: What's the upside of a digital planner? I *really* love putting pen to paper.
A: While nothing can replace the way a good pen glides across a fresh piece of paper, people love our planners because they're zero waste, designed to be reused, and it's easy to switch between sooo many aspects of planning, updating as you go.
Q: What's your refund policy?
A: Because this is a digital file with instant access after purchase, we do not offer refunds. If you have questions before purchasing, we'd love to chat via email. Drop us a note!
Q: Can I share this with a friend?
A: This purchase is only for your use. All of our products are not intended for sharing with others or resale, in any shape or form.