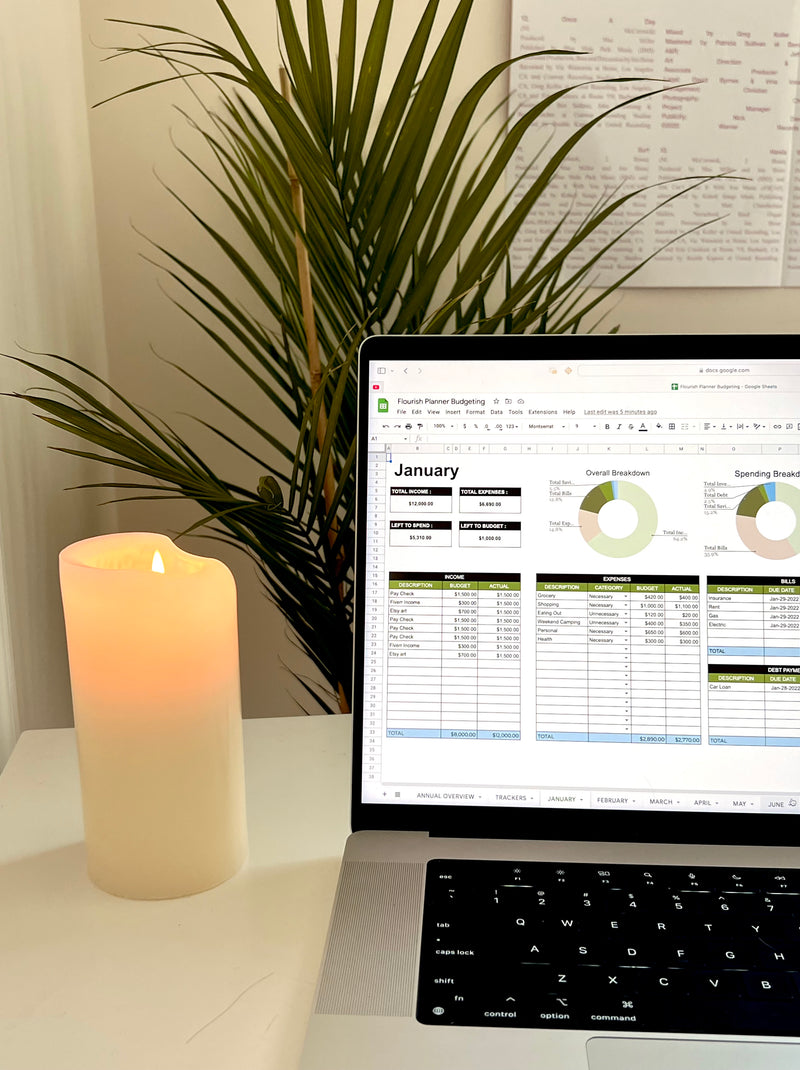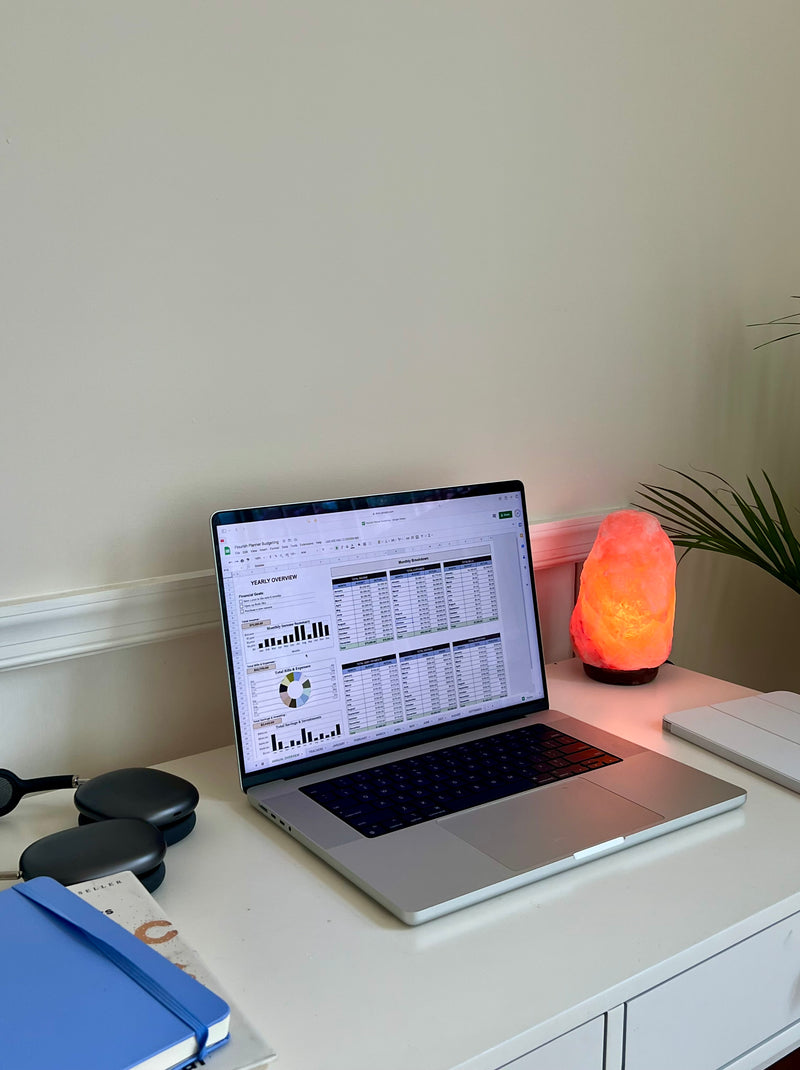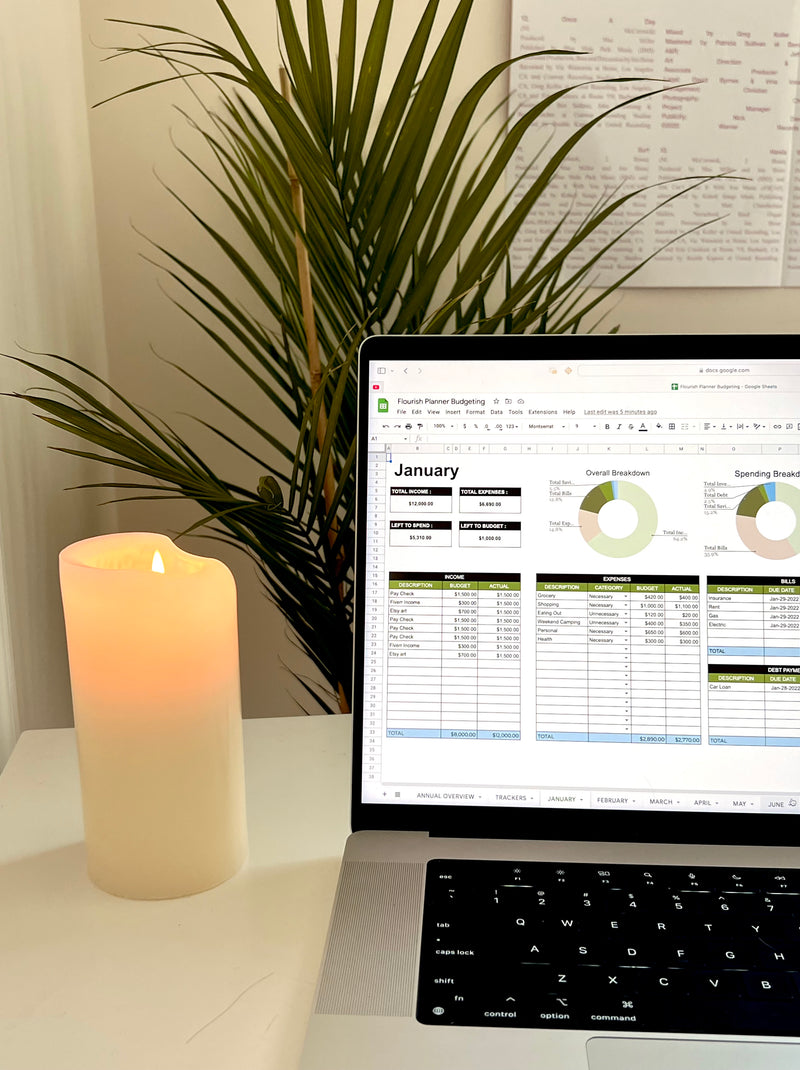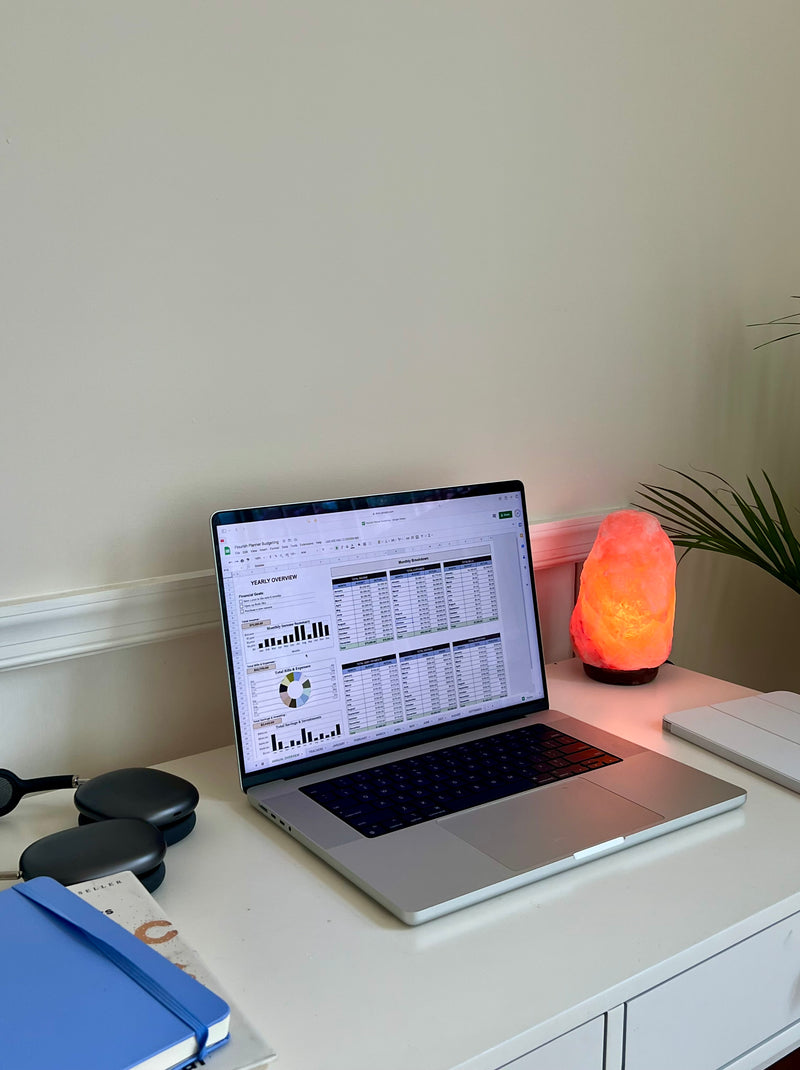 Dive into your monthly spending and saving with confidence, tracking where your dollars go. Our budget tracker will calculate where your dollars go each month, so you can have a clear gauge as the year moves on.
What's Included
- Annual overview that calculates off your monthly entries
- 12 month budget tracker
- Bills & subscriptions tracker
- Investments tracker
- Savings tracker
- Debts & loans tracker
- Easy tabs for navigation
Tips For Use
Budgeting can be a breeze.
Track your month-to-month and see a solid picture of all your finances, and how they're working for you. Take out the guesswork and feel confident in where your money goes and why.
This planner is reusable, which we think is kinda the best part.
Purchase Notes
**This is a Google Sheet** template that you can copy into your personal Google Drive to edit.

To use, you'll need a Google account. (If you have an email address ending in "gmail.com", you're all set!
Files Included
- 1 Google Sheets spreadsheet
- 1 welcome guide with instructions
F.A.Q.
Q: What's the upside of a digital planner? I *really* love putting pen to paper.
A: While nothing can replace the way a good pen glides across a fresh piece of paper, people love our planners because they're zero waste, designed to be reused, and it's easy to switch between sooo many aspects of planning, updating as you go.
Q: What's your refund policy?
A: Because this is a digital file with instant access after purchase, we do not offer refunds. If you have questions before purchasing, we'd love to chat via email. Drop us a note!
Q: Can I share this with a friend?
A: This purchase is only for your use. All of our products are not intended for sharing with others or resale, in any shape or form.