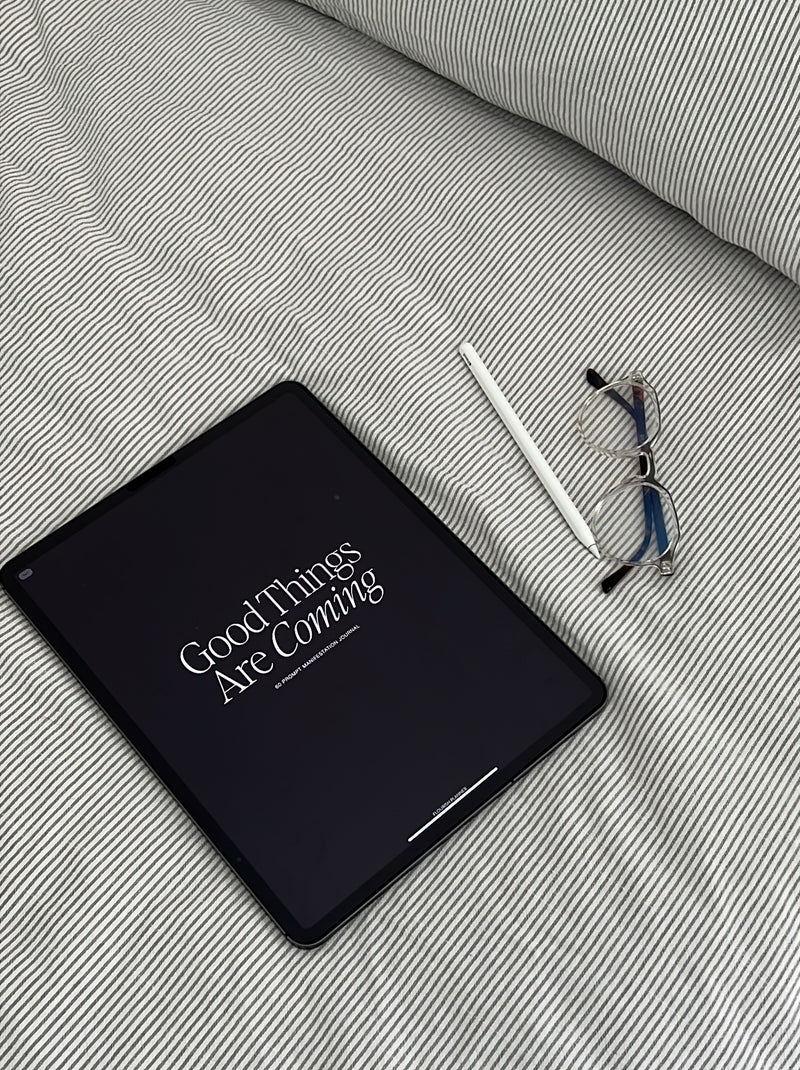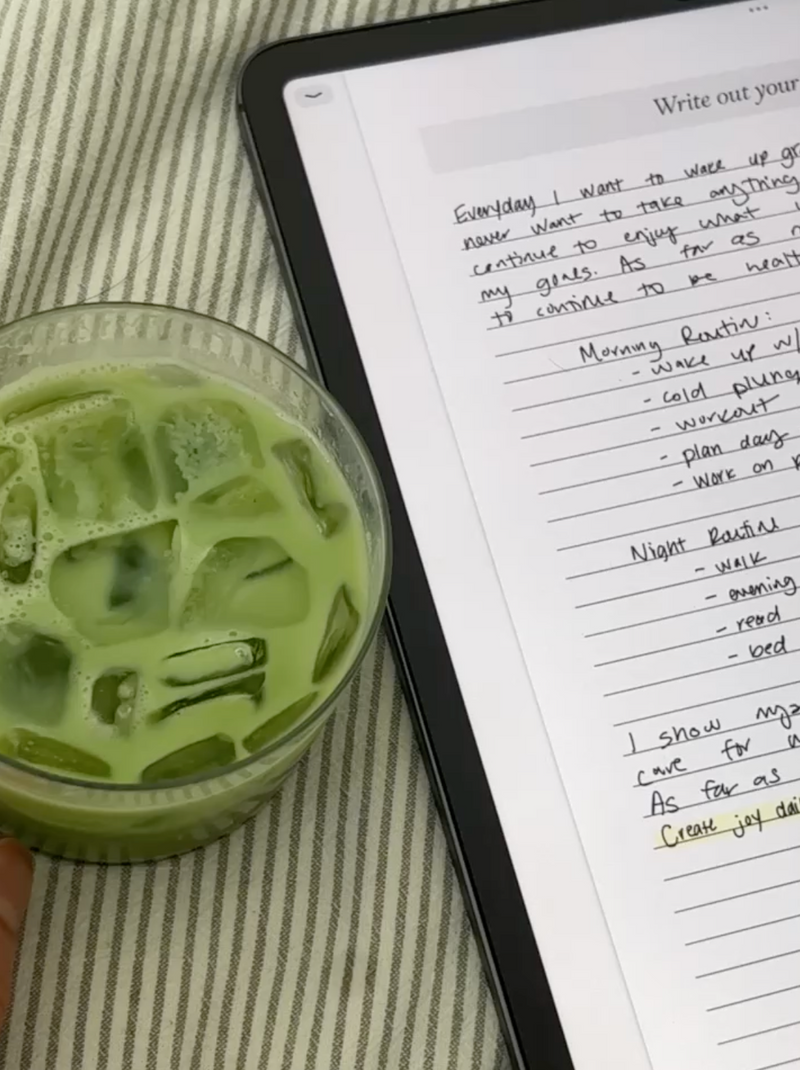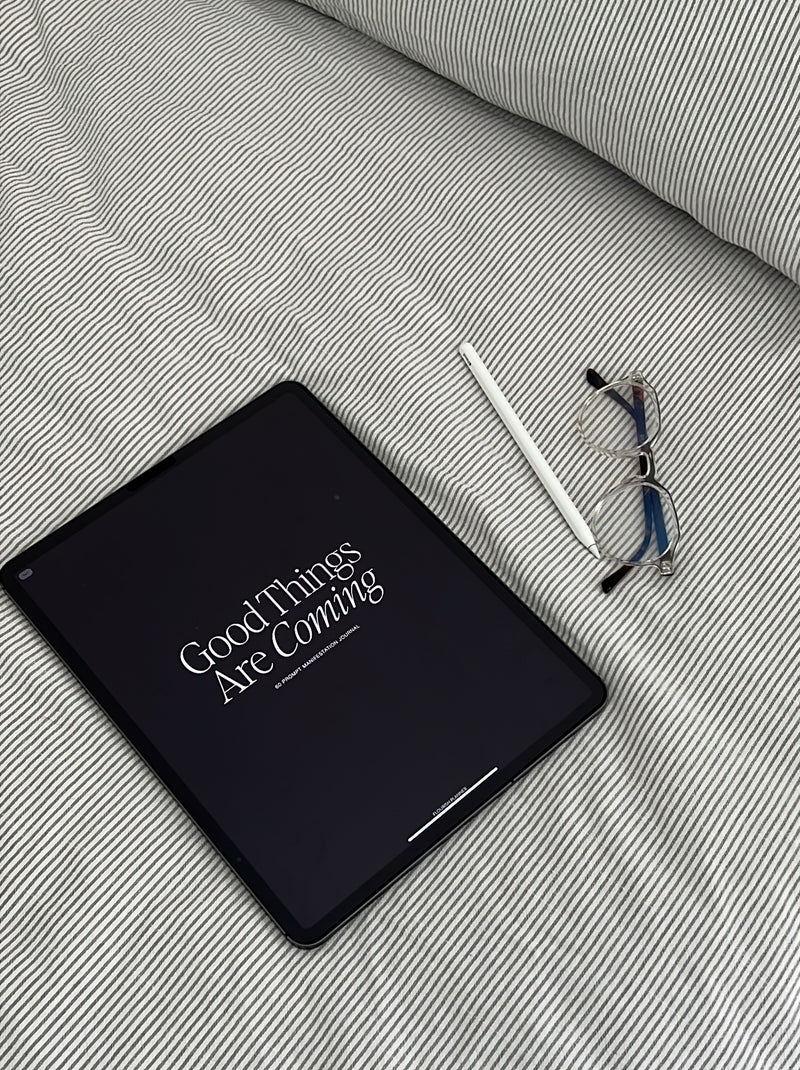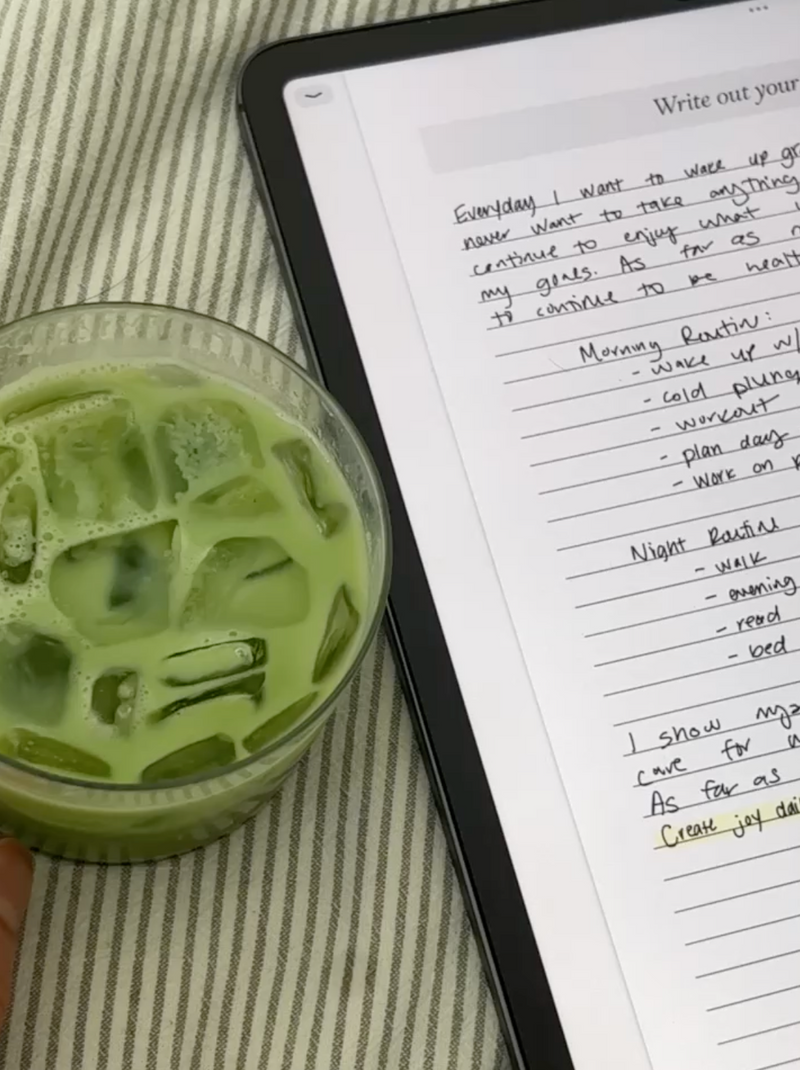 Stop and tap into the abundance that's right inside you by slowing down with our manifestation journal, designed to help you settle into the moment and set an intention for how you'd like to show up and what it will look like. A simple way to stay mindful and present, because we all need more of that.
What's Included
- 60 prompts for manifesting your dream life
Tips For Use
Imagine it. Journal on it. Then go out and live it. Manifesting can be as simple as allowing yourself to slow down. Breathe. And then? Visualize what you want to *do* and how you want to *show up*.
This journal is reusable, which we think is kinda the best part.
Purchase Notes
**This is a digital download**, but you are always welcome to print it out and create a tangible copy to write in. Use and flourish, your way.
To use this journal on your device, we recommend using an app like Goodnotes, Notability, or a similar product. We always recommend doing some research to find the app best for your needs and budget.
Files Included
- 1 manifestation journal PDF
- 1 welcome guide with instructions
F.A.Q.
Q: Do I need an iPad to use your journal?

A: While most of our users enjoy our journal on their iPad and write in it using an Apple Pencil, that's not the only way to do it. Prefer a pen on paper? Simply print our journal out and you're good to go.

Q: This is my first time using a digital journal. How can I get this on my iPad?

A: Ahhh, welcome to the world of simplicity! Trust us when we say you're gonna love it. Here's the flow:

- To use, simply download our journal file (it's a PDF!) on your iPad after purchasing. You can also airdrop our journal file from another device, for example, if you purchased the file on your computer.
- Add our journal file into an app of your choosing. (We love Goodnotes and Notability.)
- Use your Apple Pencil to write in our journal within the app of your choosing.

Q: What's the upside of a digital journal? I *really* love putting pen to paper.

A: While nothing can replace the way a good pen glides across a fresh piece of paper, people love our journal because they're zero waste and designed to be reused.

Q: What's your refund policy?

A: Because this is a digital file with instant access after purchase, we do not offer refunds. If you have questions before purchasing, we'd love to chat via email. Drop us a note!

Q: Can I share this with a friend?

A: This purchase is only for your use. All of our products are not intended for sharing with others or resale, in any shape or form.