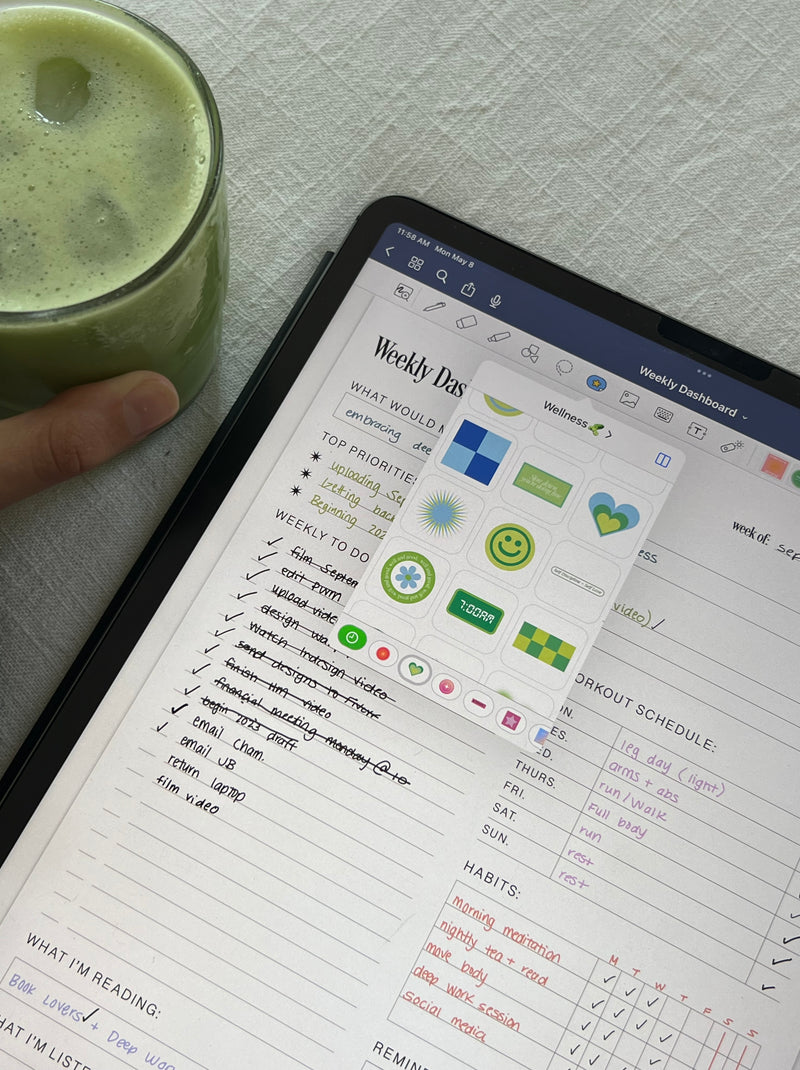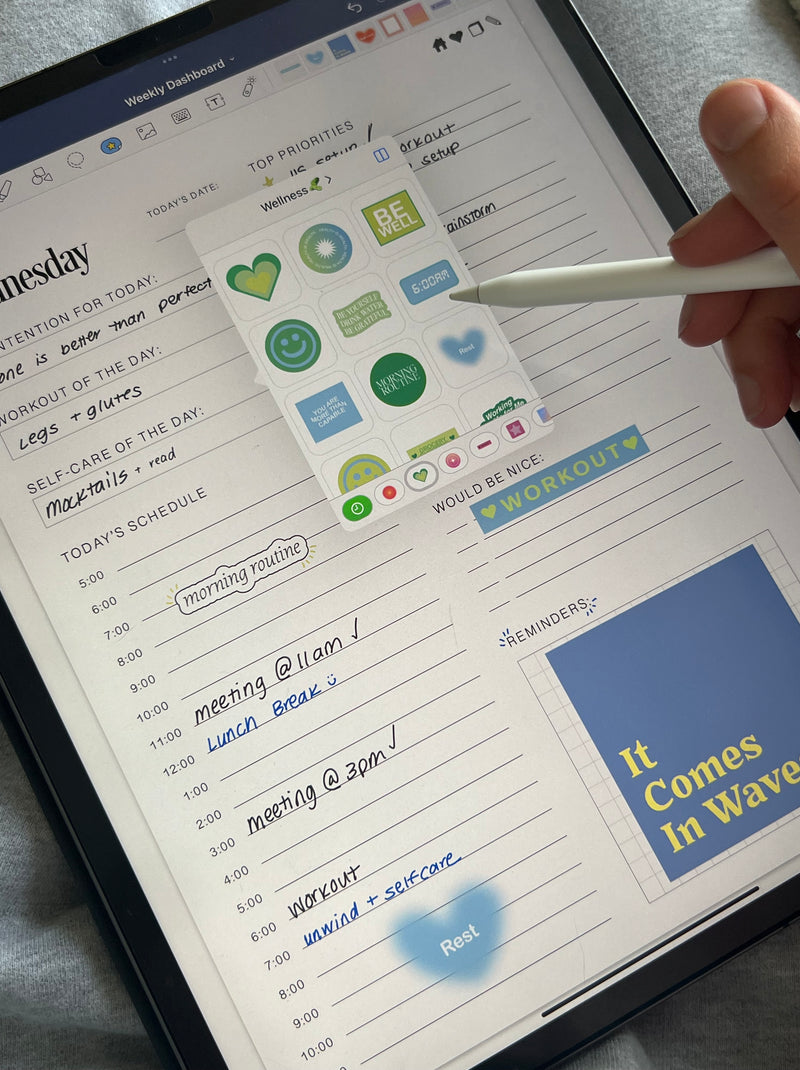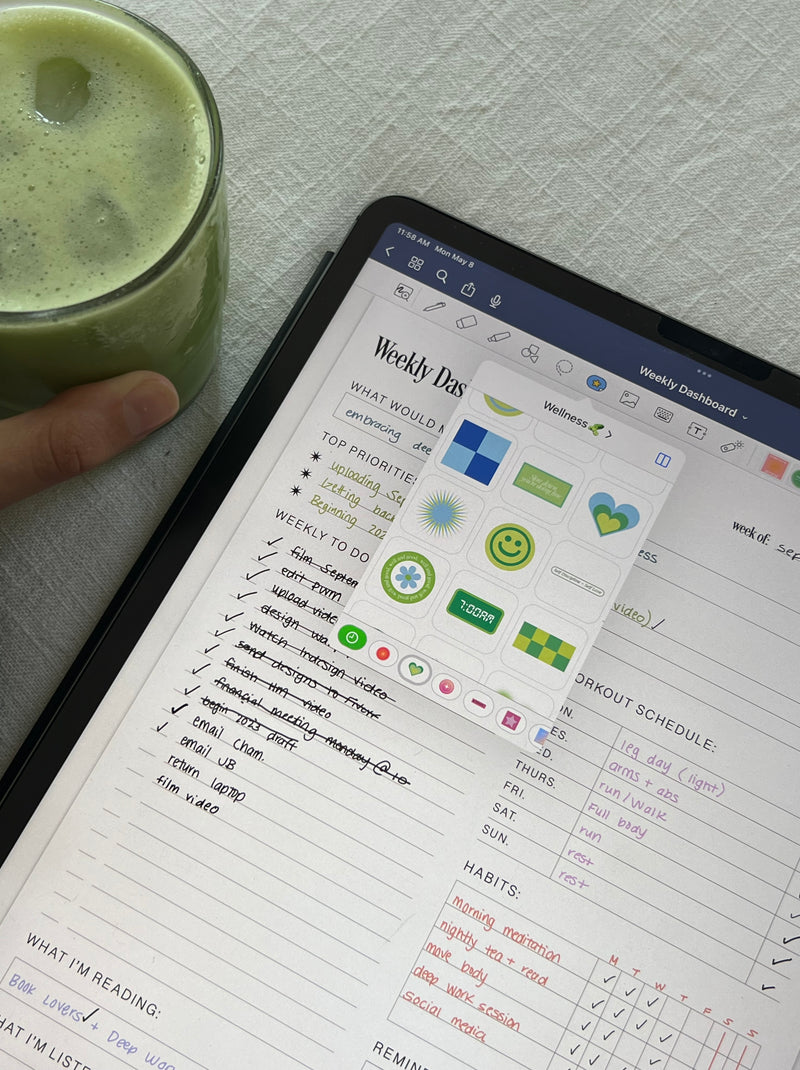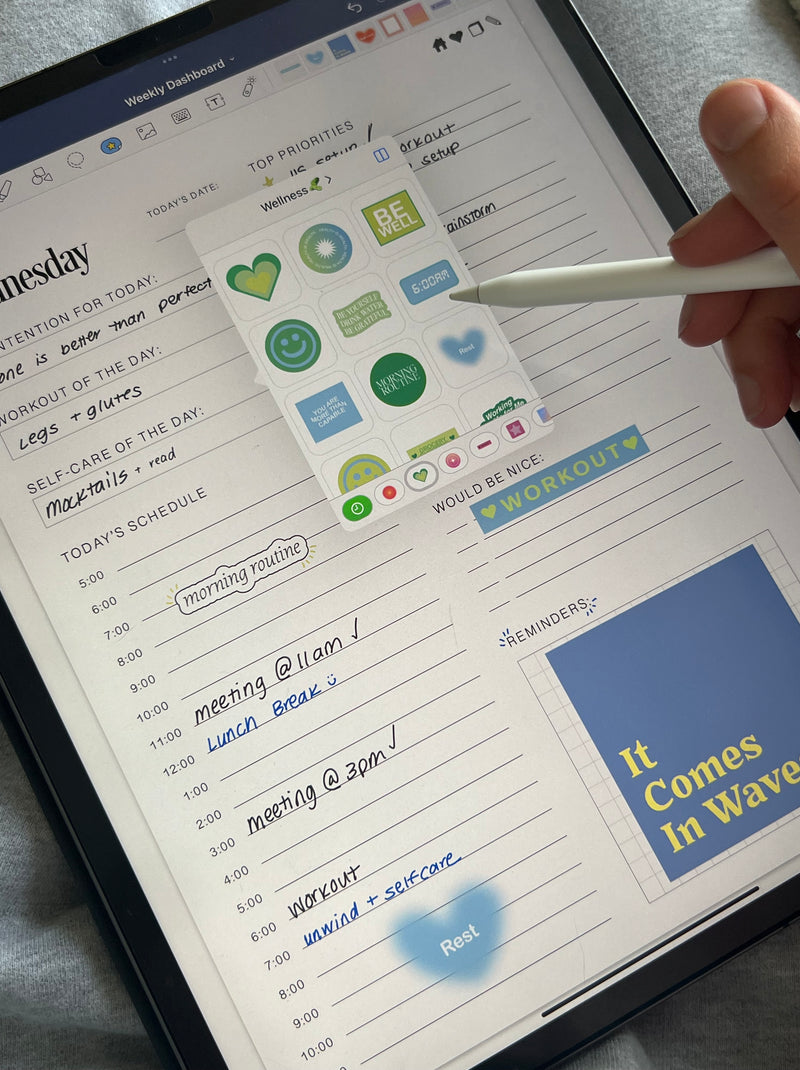 Motivate your mind and leave a special note that makes you smile later, because happy days are ahead. With quotes for wellness and mindful living, they're yours to customize. You can't use too many.
What's Included
-26 full color stickers (pre-cropped & full sheet)
Tips For Use
Why not add reminders to live life with a spring in our step? These stickers are here for that reminder that it's not all getting stuff done, we've gotta play, too.
These stickers are reusable, which we think is kinda the best part.
Purchase Notes
**This is a digital download**, no physical stickers will be mailed to you.
To use these stickers on your device, we recommend using an app like Goodnotes, Notability, or similar product. We always recommend doing some research to find the app best for your needs and budget.
Files Included
- 1 ZIP File With Stickers included in a welcome guide with instructions
F.A.Q.
Q: Do these stickers work in the app I use for my digital planner/journal/recipe book?
A: Yes! These stickers work with the Goodnotes elements tool. In other apps, just use the sticker sheets. (We've included all this in the instructions you'll receive up on purchase.)
Q: What's your refund policy?
A: Because this is a digital file with instant access after purchase, we do not offer refunds. If you have questions before purchasing, we'd love to chat via email. Drop us a note!
Q: Can I share this with a friend?
A: This purchase is only for your use. All of our products are not intended for sharing with others or resale, in any shape or form.