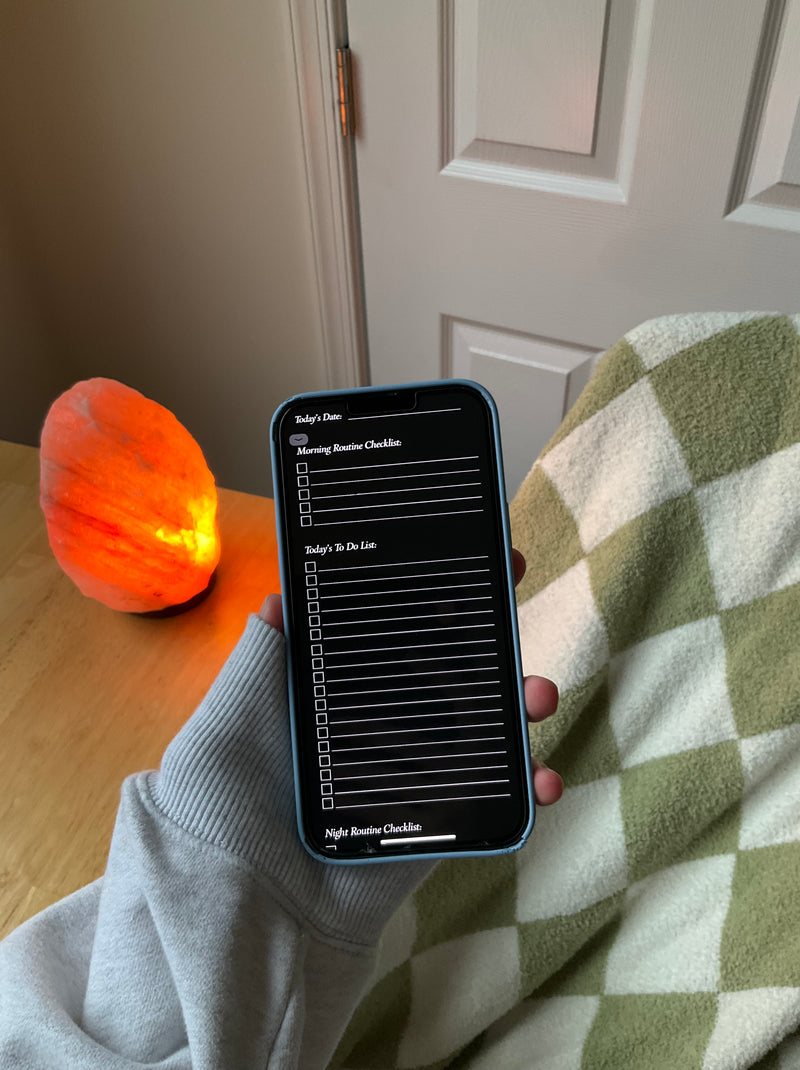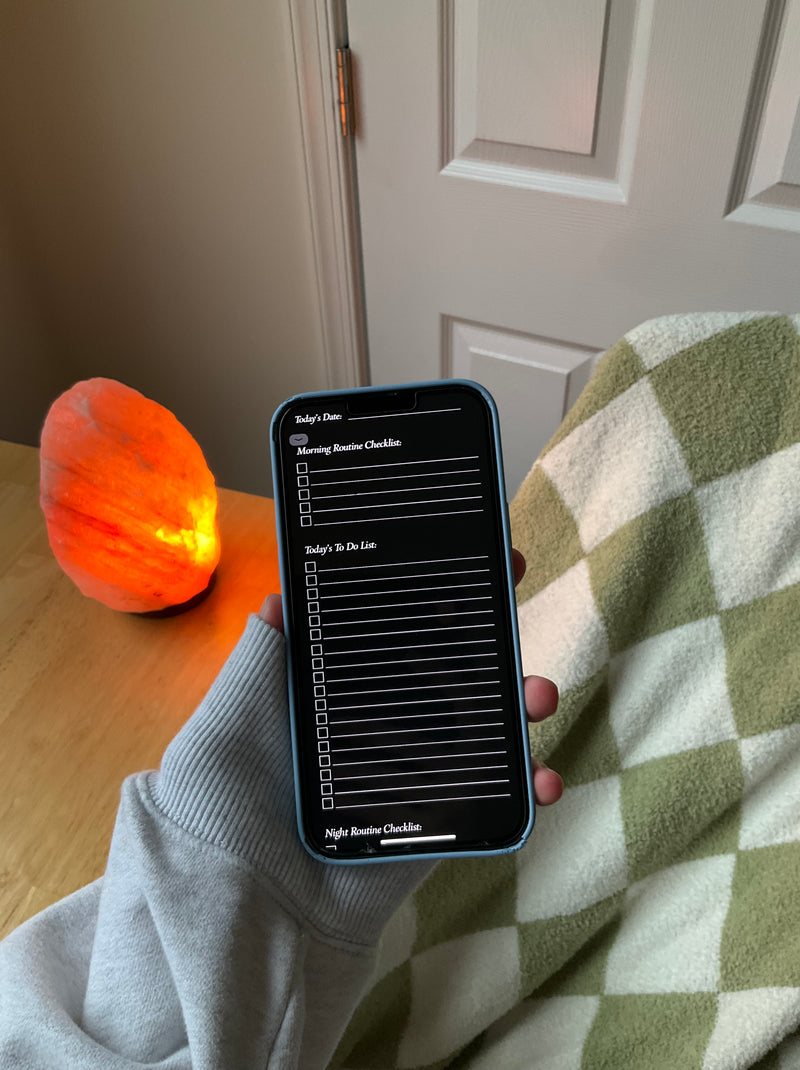 This is *your* day. With our planner, make it one that feels perfect for *you*. Keep track of your morning and evening routines, write down what you're grateful for, and yes! Make sure that to-do list is accomplished. With space for daily affirmations, this planner is designed to dream and get 'er done.
What's Included
- Morning routine checklist
- Nightly routine checklist
- To-do list
- Space to write what you're thankful for
- A spot for your daily affirmation
- A freeform place for reminders
Tips For Use
Take each day at a time.
Use our planner to ground yourself and dream big, one day at a time.
This planner can be reused each day, which we think is kinda the best part.
Purchase Notes
**This is a digital download**, but you are always welcome to print it out and create a tangible copy to write in. Use and flourish, your way.
To use this planner on your device, we recommend using an app like Goodnotes, Notability, or similar product. We always recommend doing some research to find the app best for your needs and budget.
Files Included
- 1 PDF digital planner, undated for re-use
- 1 welcome guide with instructions
F.A.Q.
Q: Do I need an iPad to use your planner?

A: While most of our users enjoy our planner on their iPad and write in it using an Apple Pencil, that's not the only way to do it. Prefer a pen on paper? Simply print our planners out and you're good to go.

Q: This is my first time using a digital planner. How can I get your planner on my iPad?

A: Ahhh, welcome to the world of simplicity! Trust us when we say you're gonna love it. Here's the flow:

- To use, simply download our planner file (it's a PDF!) on your iPad after purchasing. You can also airdrop our planner file from another device, for example, if you purchased the file on your computer.
- Add our planner file into an app of your choosing. (We love Goodnotes and Notability.)
- Use your Apple Pencil to write on our planner within the app of your choosing.

Q: What's the upside of a digital planner? I *really* love putting pen to paper.

A: While nothing can replace the way a good pen glides across a fresh piece of paper, people love our planners because they're zero waste, designed to be reused, and it's easy to switch between sooo many aspects of planning, updating as you go.

Q: What's your refund policy?

A: Because this is a digital file with instant access after purchase, we do not offer refunds. If you have questions before purchasing, we'd love to chat via email. Drop us a note!

Q: Can I share this with a friend?

A: This purchase is only for your use. All of our products are not intended for sharing with others or resale, in any shape or form.